The Green Bay Packers Interested In Matt Forte, but will they sign Matt Forte, he has proven to be productive throughout his career???
Get the latest results on The Packers Matt Forte on the flip…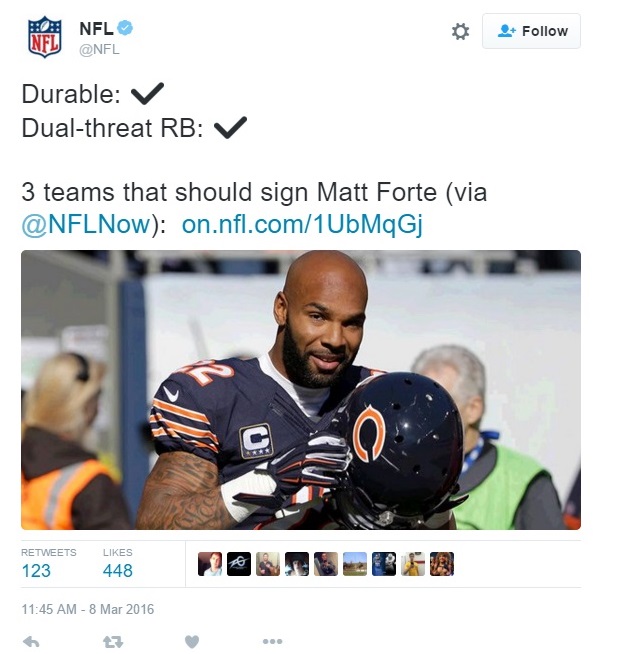 Matt Forte is coming off a poor season by his standards, tallying only 898 rushing yards and four touchdowns, CelebNSports247.com has learned!
Now, Forte still has enough left in the tank to make a valuable contribution since his versatility has always been his biggest strength. Will this be enough for Matt, who has caught over 50 passes in six out of his eight seasons in the NFL?
It's no surprise that Packers have 'expressed interest' in Matt Forte, but there is only one problem, they have to wait!
The Packers can't sign Forte until Wednesday, when the new league year opens at 4 p.m. ET, but they can engage in talks with Forte's agent, Adisa Bakari.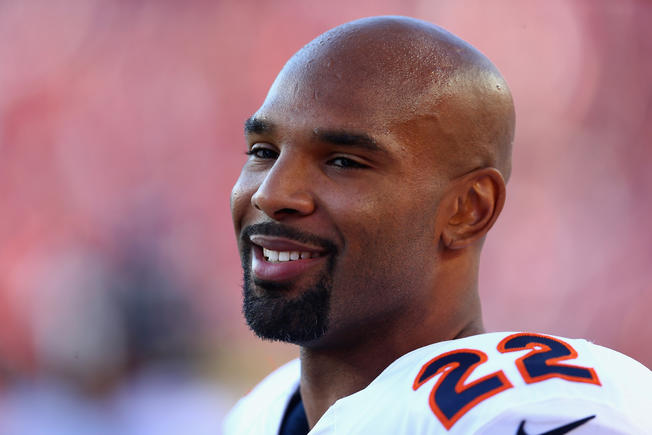 According to ESPN's Adam Schefter, Green Bay was immediately intrigued about bringing on Matt Forte once the organization learned that Chicago would not be re-signing him.
As ESPN notes, a move of this magnitude would be rare for Ted Thompson. However, passing up on an elite talent like Forte could prove to be costly down the road.

"Although it would be out of character for Packers general manager Ted Thompson to make an immediate splash — or even a ripple — in the early stages of free agency, Forte is an intriguing prospect because of his versatility as both a ball carrier and a receiver out of the backfield."
[rpi]
It is possible that the Packers may hesitate in making such a notable splash early in the offseason, but a legitimate opportunity to sign a playmaker like Forte is rare. Over the course of his career, Forte has been a go-to guy with the Bears, and taking a step back with Green Bay could benefit both parties. Over the last three seasons, Forte has carried Chicago's workload, averaging over 22.0 touches per game. With injuries hampering the Bears' offense, Forte was always the one constant bright spot. Despite only one playoff appearance in Chicago, Forte has never been a distraction.
In addition ESPN reports:
Forte would make seemingly a good fit for the Packers' offense.

The Packers have made no secret about their desire to light a fire under Eddie Lacy, who has been instructed to lose weight this offseason. Also, Lacy's primary backup, James Starks, also is scheduled to become a free agent on Wednesday.

Forte has been both productive and durable. He has missed only eight games in his eight-year career with the Bears, although three of those came last season when he rushed for 898 yards to end a run of three straight 1,000-yard seasons (and four in a five-year stretch).
Forte recently posted this photo of himself working out stretching:
He writes:
"Back at it again @superiorpilates Core strength and flexibility are essential. (Body, mind and soul) strengthen."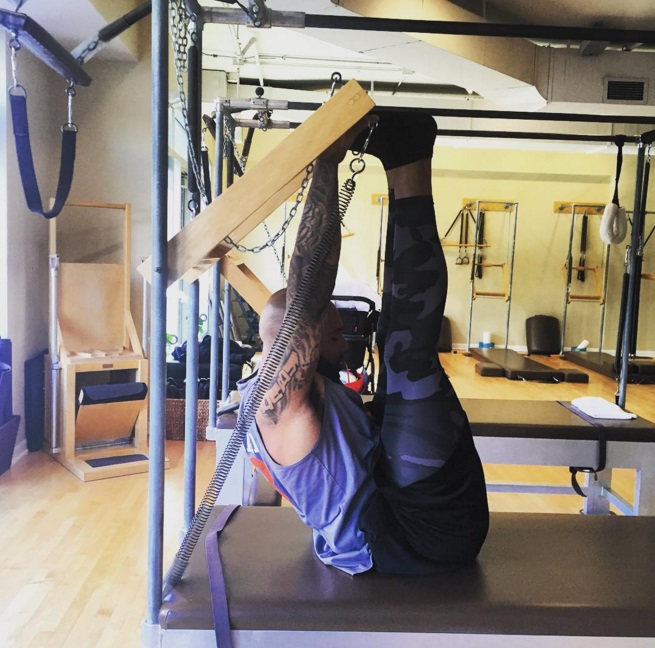 Thoughts?