Tristan Thompson Files Lawsuit Against 'Desperate Porn Model'!
Cleveland Cavs star Tristan Thompson is not going to sit back and watch his name get slandered anymore. Read on to see what Tristan Thompson and the lawsuit he filed…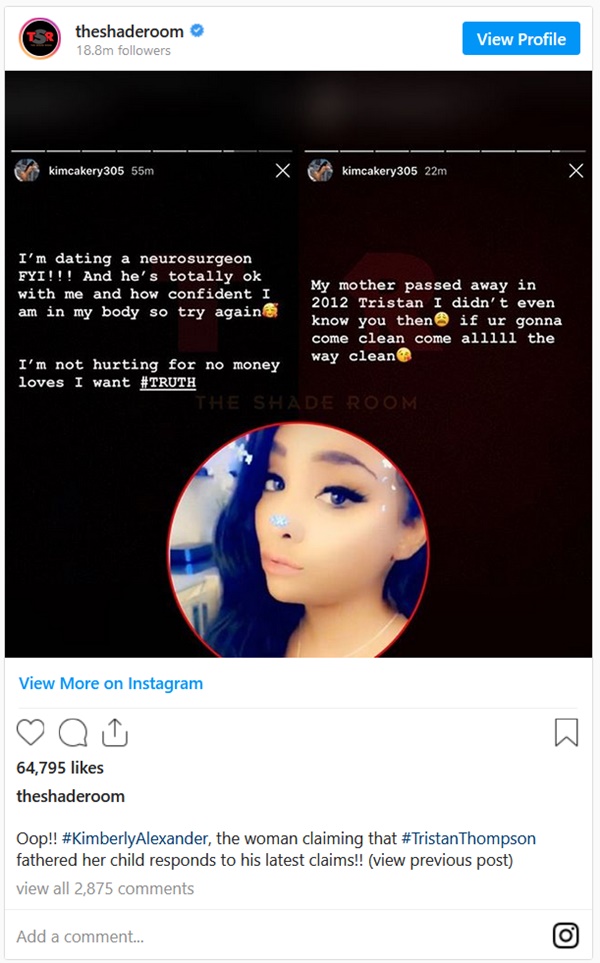 CelebNSports247.com reports that Tristan Thompson filed a lawsuit against former lover Kimberly Alexander for her paternity claims against him.
According to reports by TMZ, Tristan Thompson has just filed a lawsuit against Kimberly Alexander for libel charges..
The site reports:
Tristan just filed the suit against Kimberly Alexander … the woman who's very publicly claimed the NBA star is the father of her 5-year-old son — something he's repeatedly denied. In the lawsuit, Tristan says the paternity test he took back in January "definitively concluded that [he] is not the father."

In the libel suit, the 29-year-old Thompson claims Alexander "is a wannabe social media influencer and pornographic model/performer who is so desperate to achieve her fifteen minutes of fame that she recently fabricated a false claim that NBA star/Cleveland Cavaliers centre/power forward Thompson is the father of her nearly five-year-old son."
It is also stated ad confirmed that the DNA test proved Thompson was not the father of Alexander's child.
It appears that Kimberly Alexander is NOT willing to hear the truth, so she has continued to blast him on social media.
She referenced a Michael Jackson to make her point of denial, saying:
Alexander has persisted in publicly proclaiming that Thompson is her child's father and she has maliciously accused Thompson of being a deadbeat dad, 'neglecting' and failing to take financial responsibility for the child since birth…To quote Michael Jackson, the kid is not [his] son.
Thompson is seeking a jury trial and looking for damages and the coverage of court costs.