Zach Wilson Super Hot Mom Goes Viral After Jets Drafted Him!
Lisa Wilson, the mother of rookie New York Jets quarterback Zach Wilson, became a trending topic on Twitter during the first night of the 2021 NFL Draft.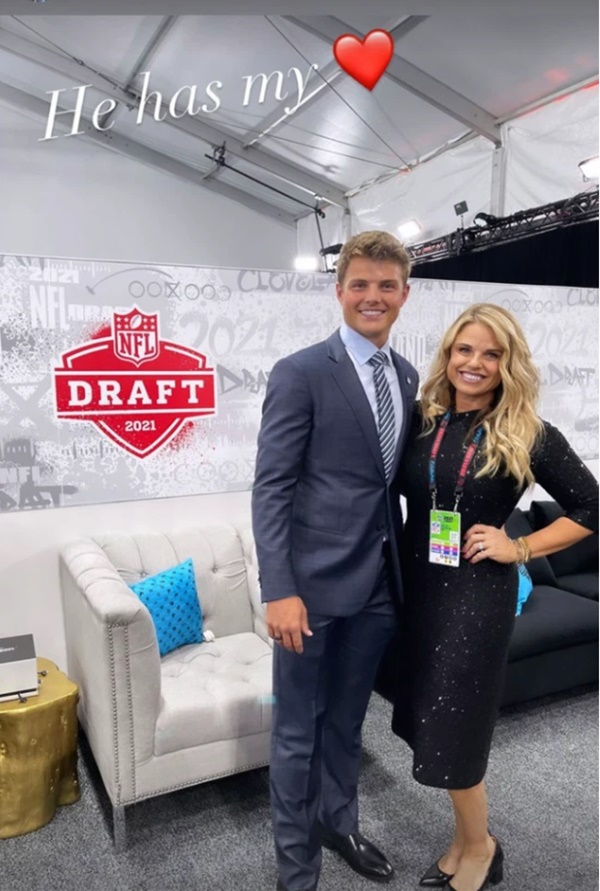 CelebnSports247.com reports that v went crazy over Zach Wilson's mom after he was drafted by the New York Jets.
Zach Wilson's mom Lisa Wilson became an instant star – the Twitterverse instantly fell in love with her and she became their favorite figure of the moment.
One user tweeted:
Welcome to New York, Zach Wilson's mom.
Another posted:
Zach Wilson's hot mom is the real MVP of this draft so far.
Who is Zach Wilson's hot mom?
Lisa Wilson is a married woman and has six beautiful sons:
View this post on Instagram
On draft day, Gile posed in a Jets cap alongside Lisa as they held up Zach's Jets jersey from the greenroom in Cleveland.
Gile gushed at the time:
Couldn't have done it without his mama.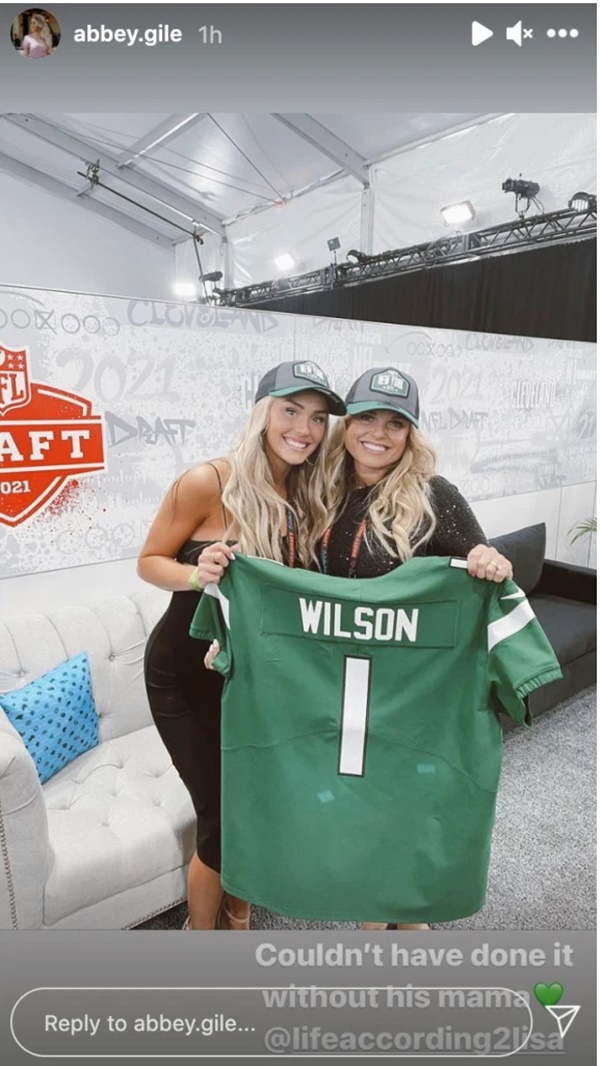 She's been happily married for over two decades to her husband Mike since 1997 – the Wilsons celebrated their 24th wedding anniversary in March 2021.
The mother of six said in an Instagram tribute video:
24 years ago today, I married a hunk of burning love. That dude still gives me butterflies when he walks in the room.
She continued:
He makes me crazy and makes me want to scream all day, but that passion is what keeps out love hot, and I love it. Together, we have built the most perfectly imperfect, chaotic, beautiful life, and I wouldn't change it for the world.
View this post on Instagram