We have an update on Boston Red Sox slugger David Ortiz. What we are hearing is that is that Big Papi was the center of a hit after he was caught messing with a drug lords woman.
Read on to get that latest on the gunman who was hired to take out David Ortiz…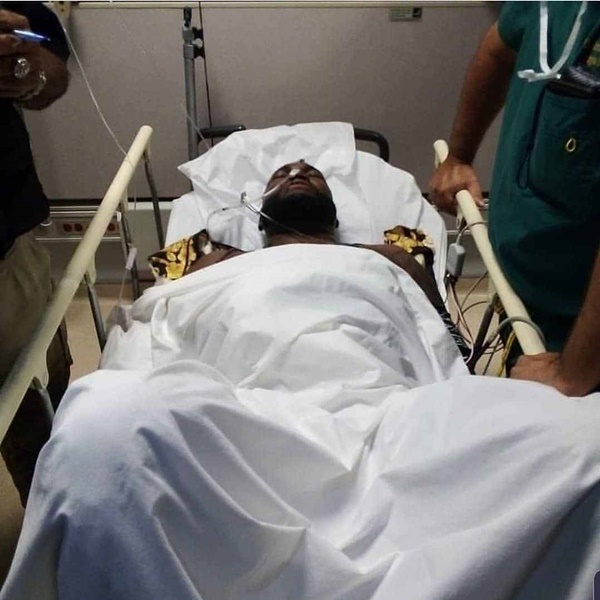 CelebNSports247.com reports that the suspected gunman in David Ortiz's shooting at a Dominican Republic bar was arrested Wednesday as part of a group that authorities said was offered almost $8,000 for a coordinated hit on the former Red Sox star.
The former Boston Red Sox slugger and icon is lucky to be alive after an alleged attempt on his life by a drug lord.
The David Ortiz shooting story continues to add new twist…
David Ortiz must have really angered the drug lord because there are multiple men involved in the coordinated hit against Big Papi.
NPR reports, authorities in the Dominican Republic say they have detained six suspects who were paid 400,000 Dominican pesos, or just under $8,000, to kill Ortiz, according to Police Maj. Gen. Ney Aldrin Bautista Almonte.
A second report reveals the names of the attempted gunman and his accomplices:
Ramon Martinez Perez, who goes by the alias Rolfie, was detained and is currently being questioned, Dominican authorities said. Eddy Vladimir Feliz Garcia, who was arrested at the scene of the Sunday night shooting at the Dial Bar and Lounge in the eastern part of Santa Domingo, was charged Tuesday as an accomplice to attempted murder.

Four other men — Joel Rodriguez Cruz, Oliver Moises Mirabal Acosta, Reynaldo Rodriguez Valenzuela and Polfirio Allende Deschamps Vazquez — were also arrested; a seventh suspect remains at large, according to NBCNews.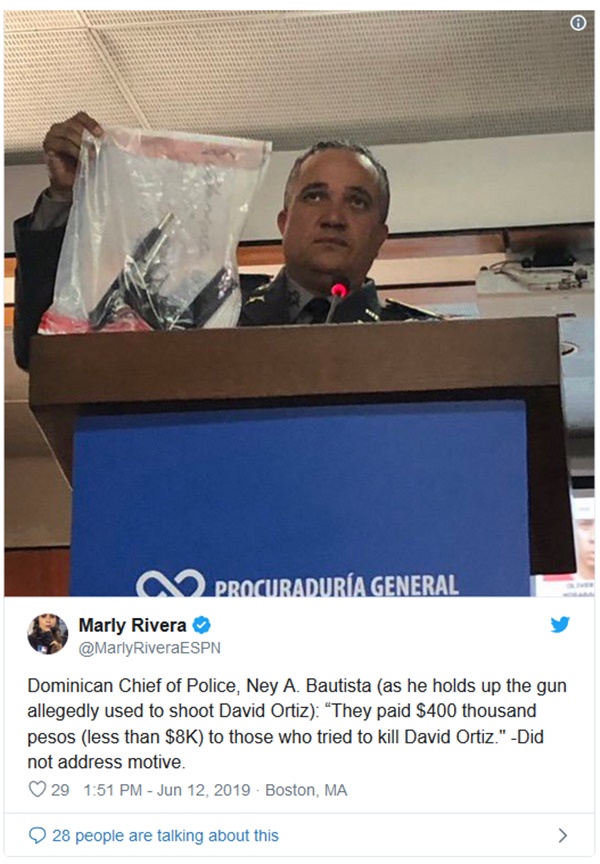 On Wednesday afternoon the Dominican Chief of Police, Ney A. Bautista, revealed that the men who shot the former Red Sox star were paid less than $8k to do so.
Bautista held up the gun the gun allegedly used to shoot David Ortiz but did not address motive in a post on social media that reads:
They paid $400 thousand pesos (less than $8K) to those who tried to kill David Ortiz.
In addition to the updates on Big Papi, photos of Oritz have surfaced online following his six hour surgery in the DR.
One picture shows Big Papi in a hospital bed resting after surgery and the second one appears to show him being loaded into an ambulance before being flown to Boston.