The Cleveland Browns tight end David Njoku elected for surgery so he could get back to playing sooner.
According to the Cleveland Browns organization, tight end David Njoku is impatient. Very impatient, as he put it. Read on to get more details since David Njoku Elected Surgery…
View this post on Instagram
CelebNSports247.com has the latest from the Cleveland Browns TE David Njoku who made it clear that "when I want something, I want it right now."
David Njoku, who is easy on the eyes, has now opted to have surgery on his broken wrist, a surgery he initially wasn't planning to undergo.
Njoku said:
Without surgery, it looked like it would make me wait a little bit. I didn't have time for that.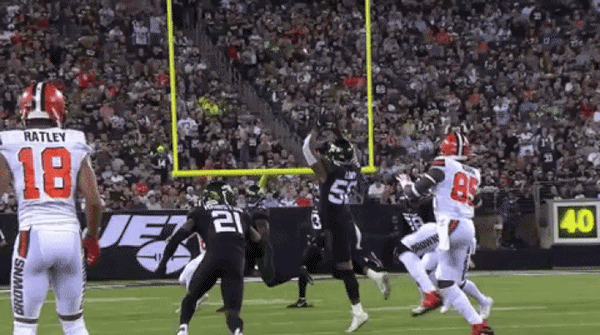 David wouldn't say if passing on the surgery to have a screw placed in his wrist would have kept him out for the season, but the third-year tight end has been out since the Browns week 2 win against the Jets.
View this post on Instagram
Njoku said of his change of heart came after he consulted with his family.
He explains:
I wanted progress now, so I had the surgery. It worked out perfectly.
The 23-year-old was designated for return from injured reserve Wednesday morning, returning to practice. The Browns have 21 days to activate him or he will return to injured reserve for the remainder of the season.
Thus far, Njoku has already missed the required eight games and could return as soon as Sunday.
View this post on Instagram
The Browns head coach Freddie Kitchens said:
Kitchens said prior to Wednesday's practice.
He is getting more healthy so from that standpoint, that is all I know. I do not know what kind of condition he is in. I do not know where he is at mentally. Sometimes you just have to put them out there and see how they do.
Njoku said:
I have to show the coaches I know what I'm doing, first-off and foremost. and that I can do it at high speed to my greatest ability.
What do you think on how David Njoku Elected Surgery?