The district attorney's office in Johnson County, Kansas, scheduled an announcement on the child abuse investigation surrounding Tyreek Hill.
Read on to find out what prosecutors have determined in the child abuse accusations against Kansas City Chief Chiefs Tyreek Hill and his fiancee Crystal Espinal…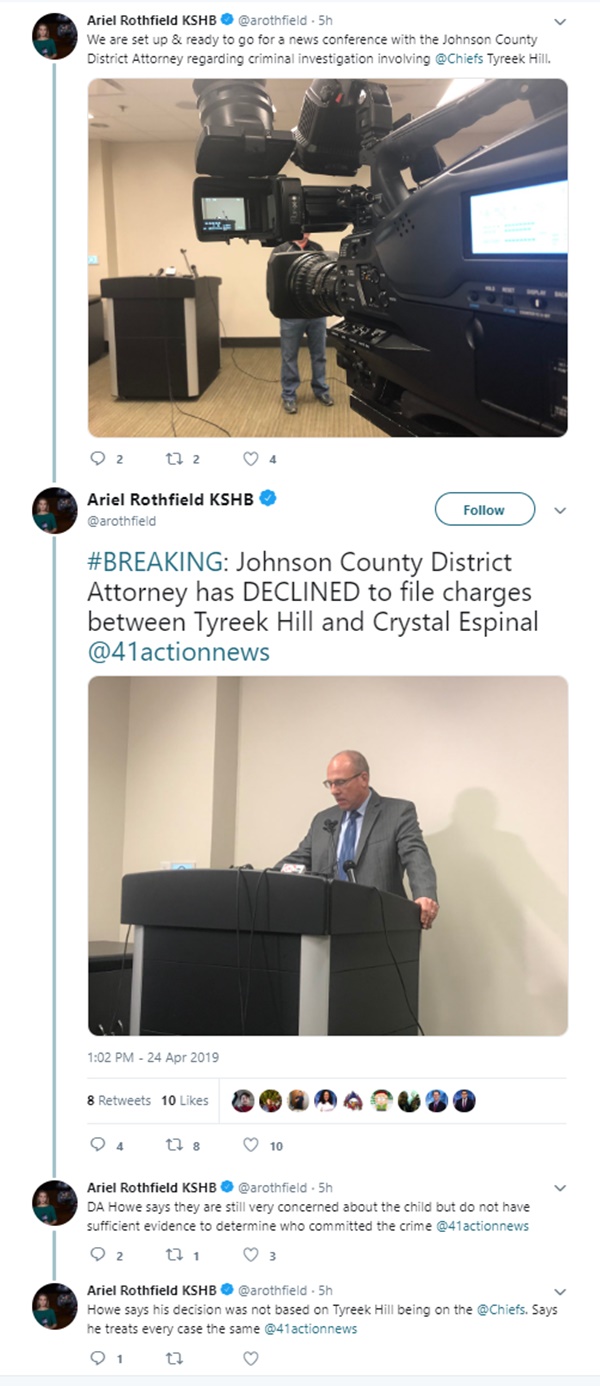 CelebNSports247.com reports that the district attorney in Johnson County, Kansas, announced Wednesday that no charges would be filed in the criminal investigation of Kansas City Chiefs star Tyreek Hill and his fiancee Crystal Espinal.
District Attorney Steve Howe said during a press conference speaking on Chiefs Tyreek Hill and his fiancee Crystal Espinal:
We are deeply troubled by this situation and are concerned about the health and welfare of the child in question. We believe that a crime has occurred. However, the evidence, in this case, does not conclusively establish who committed this crime."
However, the D.A. does believe a crime did occur but they are NOT sure which parent abused the child. They are still very concerned about the child wellbeing.
If you recall, last week the couple had their son removed from their home over abuse allegations. Authorities were reportedly called to Hill's home twice in March to investigate the well-being of his son.
In the March 5 incident, both Hill and Espinal were named, with the nature of the call being listed as child abuse/neglect. Espinal was the only one named in a March 14th incident which was described as being "battery" while only listing a "juvenile" as the victim.
Watch the full press conference but the D.A. cannot speak on a few matters because a full Child Care Investigation is ongoing. Watch here…