We're NOT sure if NFL star Pacman deserved this but Cincinnati Bengals Cornerback Pacman Goes Off After Landing Unsportsmanlike Penalty against The Steelers!!!
CelebNSports247.com has the details and the videos on the flip for you to checkout….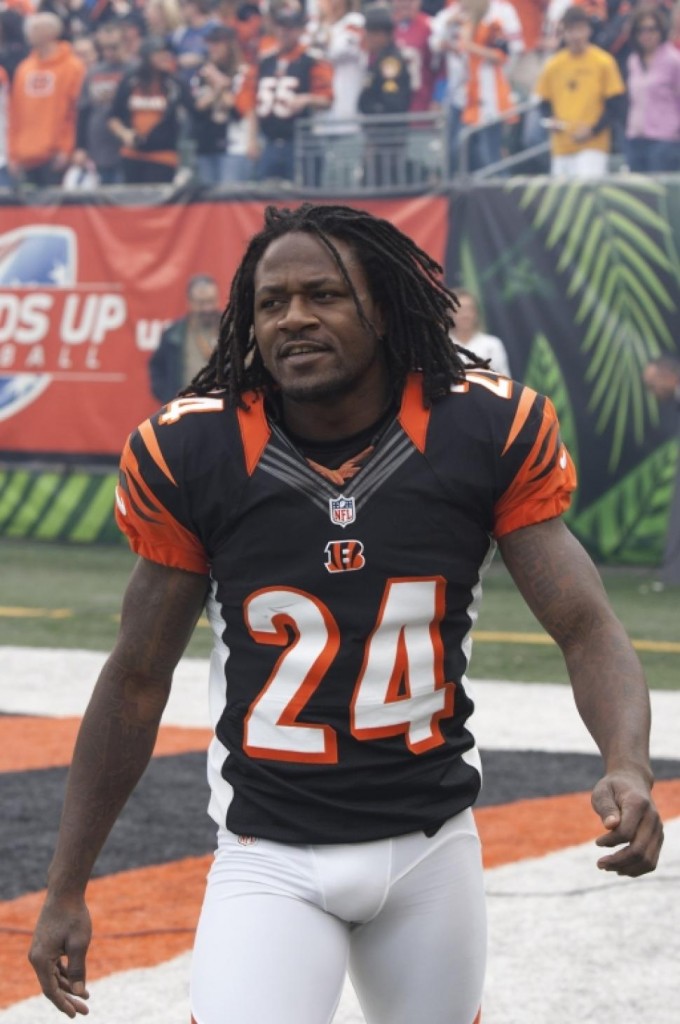 Did you see Pacman Going Off After Landing Unsportsmanlike Penalty?
CelebNSports247.com got word about Adam Pacman Jones who took to social media after he was called for an unsportsmanlike penalty that put the Steelers in chip shot field goal range.
The Cincinnati Bengals cornerback was penalized because he bumped into a ref while arguing with Steelers linebackers coach Joey Porter. As for, Vontaze Burfict, his penalty was warranted, this was one that the refs didn't have to flag.
In the video you can see that Porter and a bunch of Bengals were arguing before Pacman stepped in an started in. Unfortunately for Pacman, he point will NOT be heard because his explosive reputation prevails him and it will not give him the benefit of the doubt with most people.
[rpi]
As for the Bengals, well they blew the game with the fumble and Burfict penalty. However, Pacman's argument was correct about this particular penalty, it shouldn't have been called.
Watch Pacman as he goes off on a Twitter Rant about the game against tjr:
from Pacman Jones's Instagram… (NSFW) pic.twitter.com/Wx0ykWw2eq

— Kenny Ducey (@KennyDucey) January 10, 2016
After Pacman cooled down he said that he was cool he had his 10 minutes to vent on social media.
He posted this video saying:
update: Pacman Jones has calmed down pic.twitter.com/4Xi7NgJfkl

— Kenny Ducey (@KennyDucey) January 10, 2016
What do you think about Pacman Going Off After Landing Unsportsmanlike Penalty?
Aaron Doster-USA TODAY Sports