UFC star Conor McGregor and is now facing felony charges for strong-armed robbery after he allegedly smashed a fan's phone.
Read on to get the tea spill on Conor McGregor arrested in Miami…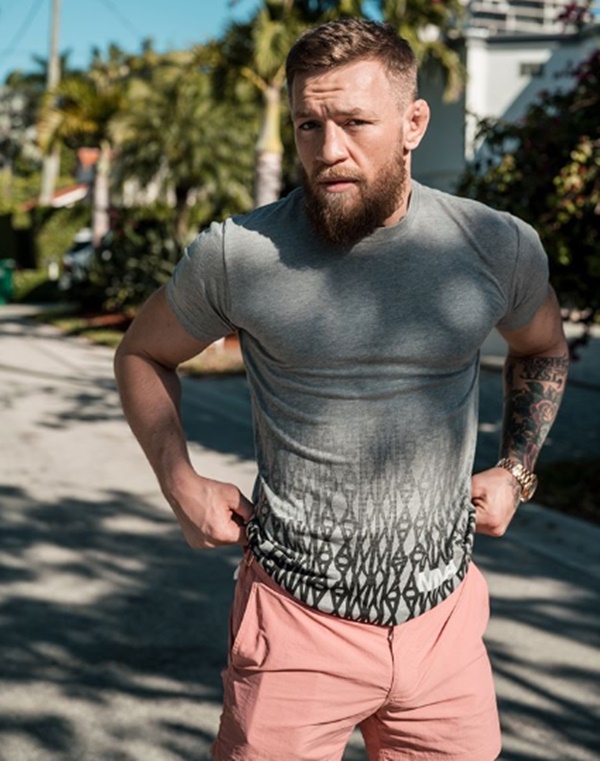 CelebNSports247.com reports that Conor McGregor arrested following his attack on a grabbing a patron's phone and smashing it.
Conor McGregor smashed the persons phone and then walked off with it outside of LIV nightclub in the early morning hours on Monday.
Apparently, McGregor didn't want the photos snapped to be shared, posted or turned into headline news. Nope, instead, he made headline news anyway, for "strong-armed robbery and misdemeanor criminal mischief."
Miami Herald reports:
McGregor, 30, was charged with felony strong-armed robbery and misdemeanor criminal mischief, according to Miami Beach police.

According to an arrest report, McGregor and the fan were walking out of the resort, home to the legendary LIV nightclub, just past 5 a.m. When the fan tried taking a photo with his cell, McGregor "slapped" the phone out of his hand, then stomped on it several times, the report said.
Following the incident Conor's attorneys just released a statement on the arrest:
Last evening Conor McGregor was involved a minor altercation over a cell phone that resulted in a call to law enforcement. Mr. McGregor appreciates the response of law enforcement and pledges his full cooperation.
Later in the evening, a reserved Conor posted bail and strolled out with an escort while leaving the Miami-Dade County Jail.