Brooklyn Nets' guard, D'Angelo Russell was cited on Wednesday night at a New York airport After TSA agents found marijuana in the NBA player's possession.
Get this, it's being reported that D'Angelo Russell found weed in an Arizona Ice Tea can? Read on for more details…
I JUST heard the news about D'Angelo Russell and………. pic.twitter.com/QeAi3atHWu

— Stephen A Smith (@stephenasmith) May 3, 2019
CelebNSports247.com reports that the Brooklyn Nets' guard, D'Angelo Russell found himself in a heap of trouble when TSA workers flagged the NBA baller.
What we are hearing is that D'Angelo Russell, 23, used one of those fake cans of Arizona Iced Tea with a hidden compartment. The can was in a checked bag an when it went through the x-ray TSA workers flagged the bag and found the can with marijuana.
Sports analysts, Stephen A. Smith posted a video in the aftermath of the news of Russell being cited for marijuana possession.
Smith says in a very animated voice [above]:
I just, just, just saw The news about D'Angelo Russell. I could say something, oh, my, God! But I'm not going to do it! But I'm not going to do it. I'm going to sleep on it and make a decision by the time First Take comes on the air tomorrow.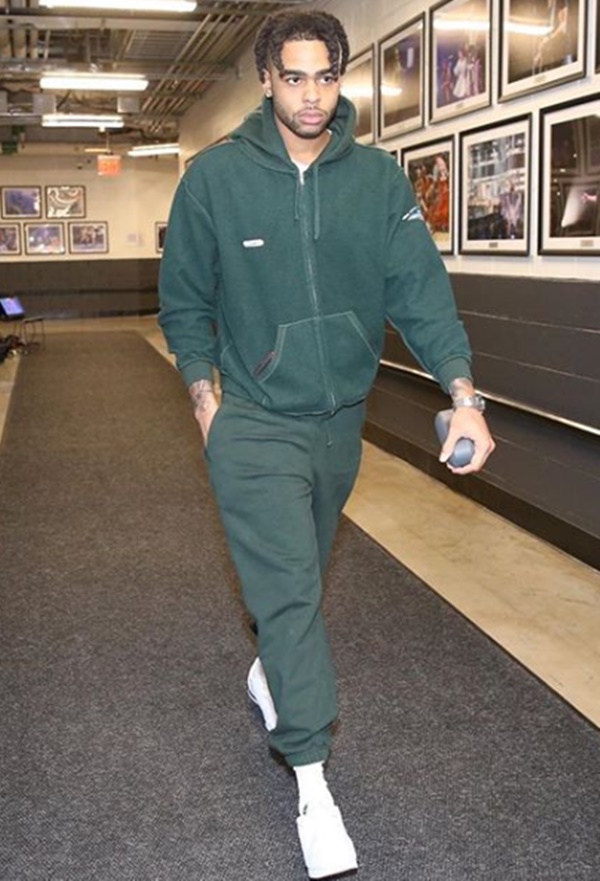 Russell was a first-round draft pick who was selected by the Los Angeles Lakers in 2015. Traded to the Nets years later, in his last two seasons, Russell has blossomed averaging 21.1 points per game with 7.0 assists. The Ohio State player earned his first all-star selection this posts season.