Milwaukee Bucks star Giannis Antetokounmpo knows all about Drake and his antics during the NBA finals between the Toronto Raptors and Golden State Warriors
Now the 24-year-old baller is weighing in on Drake and how he was front and center during every Toronto Raptors home games yelling at him every chance he got from the sidelines. Read on to see what Giannis Antetokounmpo just did…
CelebNSports247.com reports that Milwaukee Bucks star Giannis Antetokounmpo was able to get his revenge back on Drake when he was asked to react to a video of the rapper showing off his basketball skills.
Giannis Antetokounmpo took a moment to rip Drake on social media after his team won the first 2 games, but would go on to lose the next 4 and get eliminated.
During the NBA Awards show, Giannis weighed in on Drake's jump-shot roasting him.
Giannis noted:
He looks like he's out of shape.
He also talked about how the artist looks a lot like Fred VanVleet, except the Raptors shooter is "100 times better."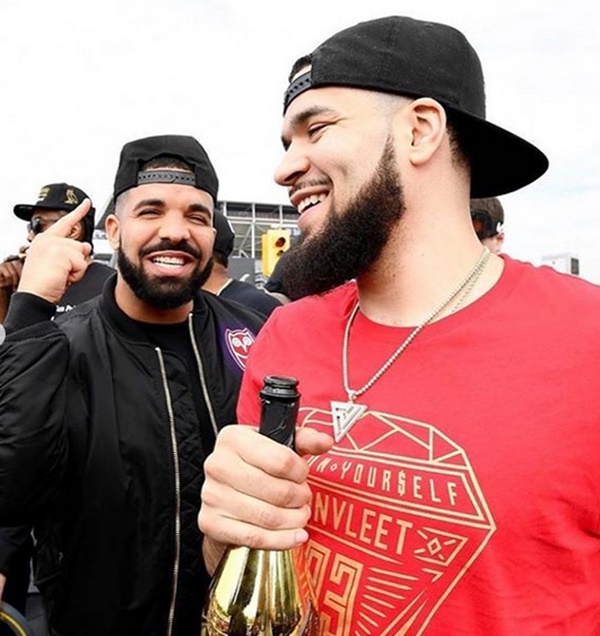 Then Giannis compared Drake to an older, more washed version of Brian Scalabrine, which is quite the indictment.
What do you think of the video?