Now that news has broke that Golden State Warriors Kevin Durant has reportedly sold his home in Southern California.
Fans are now buzzing that Kevin Durant will indeed be leaving the Warriors for sure. We previously reported that KD was working on a possible sign-and-trade deal, now we will find out.  Read on to find out where Kevin Durant heading…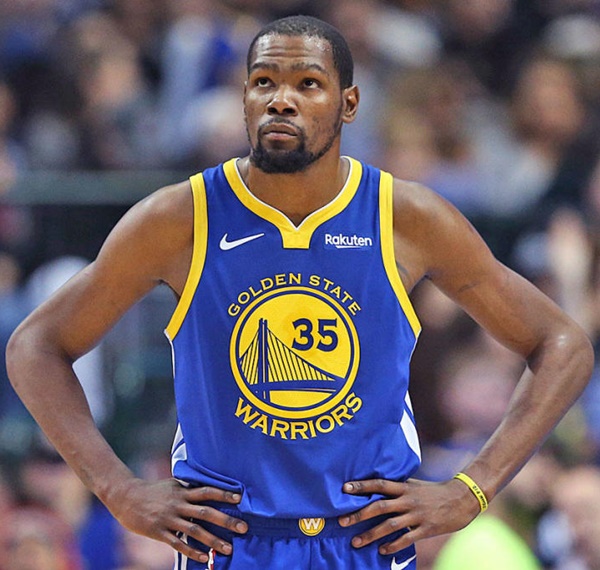 CelebNSports247.com reports that "Kevin Durant has wrapped up some business in Malibu, selling his oceanfront home on Broad Beach for $12.15 million."
The news comes from via Neil J. Leitereg of the Los Angeles Times who also states:
Accounting for real estate commissions and other fees, the sale comes out as a bit of a wash for the 10-time all-star. He bought the place last year for $12.05 million, The Times previously reported in April.
Then, Ric Bucher of Bleacher Report dropped the news that Durant had purchased a home in New York.
Sources familiar with Durant's off-court business say Durant has since purchased a new home in New York and moved his belongings there.
Based on this information, it would seem like Durant might truly be thinking about playing for the Brooklyn Nets or New York Knicks.
Not to mention, but let's not forget that back in February that Kevin Durant's company, Thirty-Five Ventures, moved their offices to New York.
An additional report by Ramona Shelburne of ESPN suggests:
The company has 10 employees at the moment, but it is moving into a new office building in New York City as it continues what Durant insists is a careful expansion.
Meanwhile, The Athletic had this to report:
Kevin Durant and his business partner, Rich Kleiman are in New York, and at one point discussed potentially coming to Los Angeles for free-agent meetings, but are expected to remain stationed in New York, according to sources. Durant has said publicly and privately that he will not be recruited to a team and will sit with his inner circle to determine his next move, a similar approach to the one LeBron James took last offseason when he did not personally meet with any team and decided on the Los Angeles Lakers.
Do you think Kevin Durant heading to NYC of Lakers?