Chicago Bulls guard Kris Dunn will be heading to the dentist after taking a painful fall Wednesday night.
Not only that, Kris Dunn will also need a brain scan since he was checked for a concussion as well. Read on for all the tea…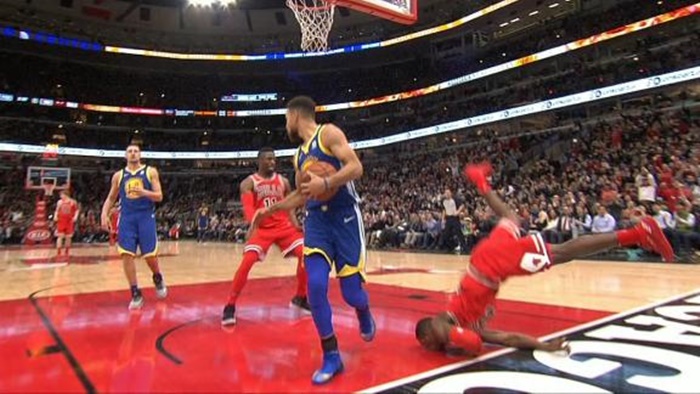 CelebNSports247.com has the latest development after Chicago Bulls guard Kris made a face plant on the court Wednesday night.
Here is how it all went down for Dunn:
Dunn threw down a breakaway slam late in the fourth quarter, but he didn't have the right skills to land when he returned to the floor. Instead, Dunn's face hit the hardwood. He was left with a bloody mouth and he laid on the court stunned at his face plant. The Bulls' lost to the Warriors 119-112.

Fred Hoiberg says Kris Dunn is being evaluated for a concussion. Hoiberg said Dunn didn't lose a tooth but he definitely chipped a few.
[rpi]
Check it:
Kris Dunn fell on his face after dunk pic.twitter.com/6v1xMDjgUN

— gifdsports (@gifdsports) January 18, 2018
Dunn left the game after the injury. He recorded 16 points, five rebounds and four assists.