On Monday, free agent safety Matt Elam was arrested in Florida. He has been charged with domestic battery and grand theft charges after a dispute with his girlfriend over an iPhone.
OMG, can someone get more petty? Read on about Matt Elam…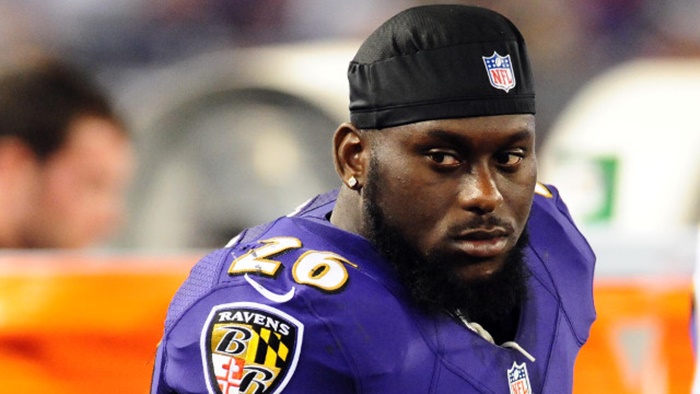 CelebNSports247.com has learned that free agent Safety Matt Elam is in trouble with the law again after he was arrested by Delray Beach police on suspicion of grand theft. Not only that, Elam was also charged with a felony, and misdemeanor battery after the confrontation.
He was booked into the Palm Beach County Jail, with a bond set at $4,500.
According to the police report via USA Today:
Elam went to his girlfriend's residence to pick up his vehicle when the incident occurred about 3:30 a.m. The officer wrote in the report:

"Matthew stated he grabbed (the girlfriend's) cell phone from her hands in an attempt to to take it since she was refusing to give him his money. While trying to grab the phone from her hands, Matthew and (his girlfriend) went to the ground and continued to struggle over the cell phone."
Elam claims that his girlfriend went into the his vehicle and took his cell phone. She refused to give it back, so Elam left.
Here is where it goes left:
Elam's girlfriend somehow suffered lacerations to an index finger and foot in the exchange, according to the police report.

This marks the second arrest in three months for Elam, 25, after he was booked in February in Miami Beach on multiple drug charges. Elam was in marijuana possession of more than 20 grams, possession with intent to sell or deliver, possession of a controlled substance and reckless driving. He was also found with 126.21 grams of marijuana and six oxycodone pills that weighed 3.1 grams. – TMZ
[rpi]
Why Matt Elam is a Free Agent:
The Ravens decided to pass on his fifth-year option and did not re-sign him this off-season when his contract expired. Elam was suspended for one game in October 2015 for violating the league's substance abuse policy.
We can understand why. He may have left the streets but he is still very much a part of the streets. You can't do that once you make it in the NFL.