NFL Backs Out With Poor Excuses on Kaepernick Workout!
It's been reported that NFL teams would be showing up for Colin Kaepernick's workout which will be going down in Atlanta on Saturday.  Now NFL teams are getting cold feet and giving poor excuses regarding attendance at Kaep's workout. Read on…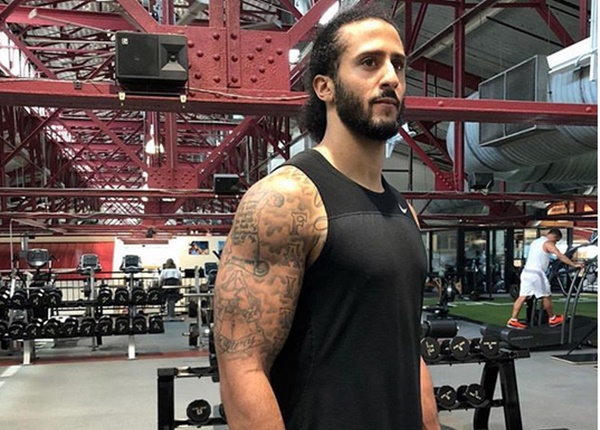 CelebNSports247.com said that we are happy about the Colin Kaepernick workout, but there are no guarantees that the NFL will keep up their part.
Despite the majority of NFL teams backing out, the only team confirms that they will be attending the Colin Kaepernick workout in Atlanta is the Falcons. This comes as no surprise since the workout will take place at the Falcons facility.
As for the other head coaches, they are coming up with poor excuses about attending the Colin Kaepernick workout at their Wednesday meetings with the media.
Take a look at the poor excuses below:
Denver Broncos — Vic Fangio says he's unsure if the team will be in attendance.
Houston Texans — Bill O'Brien declined to comment on whether or not the team will be in attendance.
Chicago Bears — Matt Nagy says the team is not sure if they'll have a rep in attendance.
Indianapolis Colts — Frank Reich says the team hasn't made an official decision yet.
Baltimore Ravens — John Harbaugh says he does not know if the team will have a representative at the QB's workout.
Dallas Cowboys — Jason Garrett says he's "not really in tune" with Kaepernick's situation and is unaware if the team will send a rep to the workout.
New England Patriots — Bill Belichick says he's "not sure" if the team's interested … and said to check with Nick Caserio, the director of player personnel.
We are not surprised by this BS they're spewing. And let's be honest Stephen A. Smith's negative remarks has NOT helped the positivity for Kaep. Once a hater always a hater!
#SAD #SMH