This is a HUGE weekend for Colin Kaepernick since the NFL is finally giving him a workout and it's been reported some of the major NFL teams will be there.
Does this mean that the NFL is finally going to hire Colin Kaepernick onto a team? Maybe, Read on for more details on Colin Kaepernick's Workout…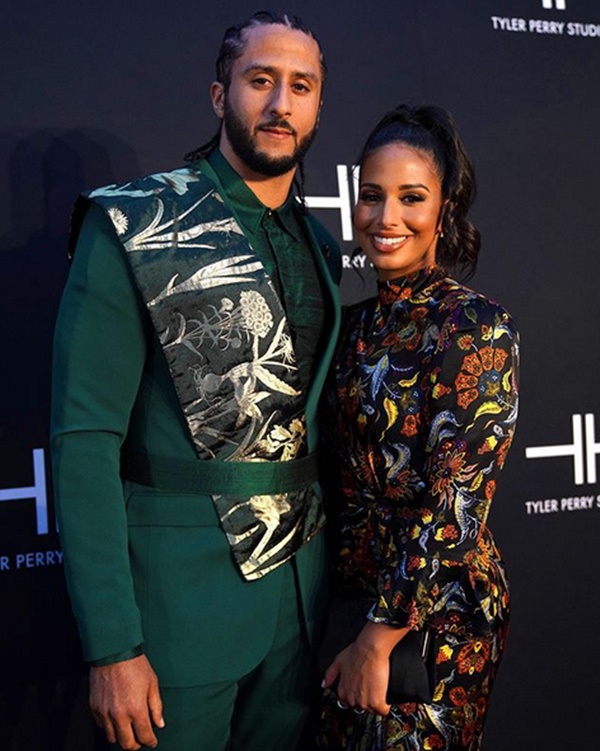 CelebNSports247.com has learned that Colin Kaepernick will be getting a workout in Atlanta and so far the Dallas Cowboys, New England Patriots, Broncos and Red Skins are expected to be there.
According to The Boston Globe's Jim McBride, the Patriots will, in fact, have a representative in attendance.
According to a league source, the #Patriots will have a representative at QB Colin Kaepernick's workout Saturday in Atlanta.

— Jim McBride (@globejimmcbride) November 13, 2019
Meanwhile, USA Today's Jarrett Bell reported that the Miami Dolphins, Detroit Lions, Denver Broncos and Washington Redskins also confirmed they will have representatives in town to watch Kaepernick, and the Atlanta Falcons and Tampa Bay Buccaneers expect to have someone there.
After three years in NFL purgatory, Colin Kaepernick is finally getting a real shot at getting back into the league.
The 32-year-old took to his Twitter account, saying he has "been in shape and ready for this for 3 years."
Safety Devin McCourty said"
I think that's awesome. I think for him, a guy that's been fighting to try and get back in the league and I think, from a player's standpoint, a lot of guys have watched him play football and, I think, truly believe he deserves a shot to be in this league.
I'm just getting word from my representatives that the NFL league office reached out to them about a workout in Atlanta on Saturday. I've been in shape and ready for this for 3 years, can't wait to see the head coaches and GMs on Saturday.

— Colin Kaepernick (@Kaepernick7) November 13, 2019
We hope it works out for Kaep because the NFL screwed him after Trump weighed in and said he was disrespecting the National Anthem. It's sad that white and fan entitlement seems to be dictating people's careers.