Toronto Raptors GM Masai Ujiri was on the highest of highs after watching his Toronto Raptors win their first ever NBA Championship, but things turned for the worst.
According to reports, The local sheriff's office in Oakland is pursuing a complaint against Toronto Raptors president Masai Ujiri, who allegedly assaulted a sheriff's deputy. Continue on…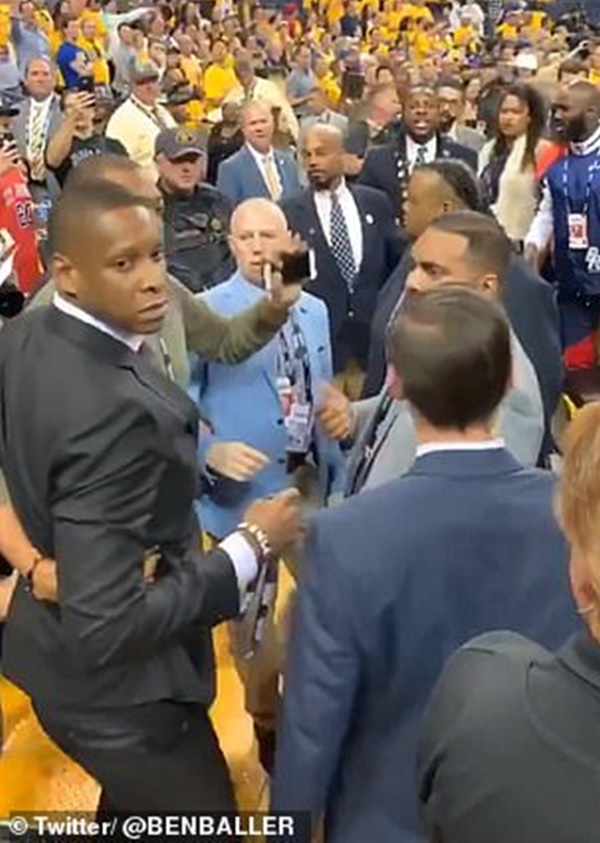 CelebNSports247.com has learned that the Toronto Raptors president pushed an Alameda County Sheriff's Office deputy when he wasn't let on the court to celebrate the team's first ever NBA Finals win.
Now it sounds wrong that police would do such a thing, but its' being reported that Raptors GM Masai Ujiri did NOT have the proper credentials to be on the court.
Police described the incident as "a push that went upward and struck him [the deputy] in the face."
Now, Ujiri will face a charge for his alleged actions after Game 6.
But it was NOT Ujiri who made the first push. No, the alleged incident happened after the officer denied Ujiri access to the court "because he didn't have the proper credentials," according to The San Francisco Chronicle.
CityNews Reports:
Sgt. Ray Kelly of the Alameda County Sheriff's Office tells CityNews the NBA had asked them to strictly enforce the credential policy as they did not want fans or unauthorized personnel trying to get onto the floor for the trophy presentation

Kelly says Ujiri came from the back of the arena to the court and ignored the officer's request to show his credential.

The NBA has a credential process and everyone has to present them, whether you're a player, a member of the team, a member of the media. We did not know who he was.
TMZ reports:
A spokesperson for the Alameda County Sheriff's Dept. tells us they WILL be pursuing a misdemeanor criminal charge against Ujiri for the alleged incident.