Though, two NFC team officials said they don't see Beckham getting traded this offseason. Find out Odell Beckham Jr. EYED by 4 teams in the NFL…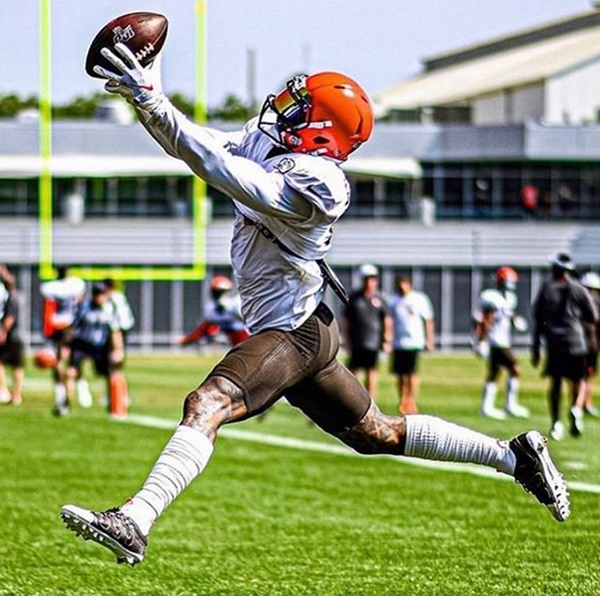 CelebNSports247.com reports that Two NFC team officials have put their eyes on Odell Beckham Jr.
Why Odell Beckham Jr. EYED by four teams!
However, one of them surely made it known to Odell Beckham Jr. according to the BR report:
The vultures will be circling if the Browns keep sucking.
Then, Freeman gave his top-four candidates who might come calling if the Browns do make Odell available via trade.
Odell Beckham Jr. four main candidates who've put Eyes on OBJ:
Patriots: They get everyone. Hey, life isn't fair.
Packers: Aaron Rodgers and Beckham would be, um, remarkable.
Ravens: Beckham would make an already dangerous Lamar Jackson even more so.
49ers: That offense would be as formidable as that defense.
Anyone of those teams acquiring Odell would send shock waves throughout the league and make their offenses that much more dangerous. We will see how it plays out. We would love to see Odell go to the Patriots or 49ers.
It's been tough for OBJ in Cleveland, first, he was booed by Cleveland news. The second incident is that Odell and Mayfield have NOT been clicking on the field. Not to mention the money for the watch he dished out.
This is another factor that the Browns are blowing him off!
Photos: Instagram