UFC's middleweight Brazilian fighter Ronaldo Souza has lost all respect for Luke Rockhold after he refused to schedule their rematch!!!
Now, Ronaldo Souza is calling Luke Rockhold "Chicken" for not scheduling their rematch. Read more for details…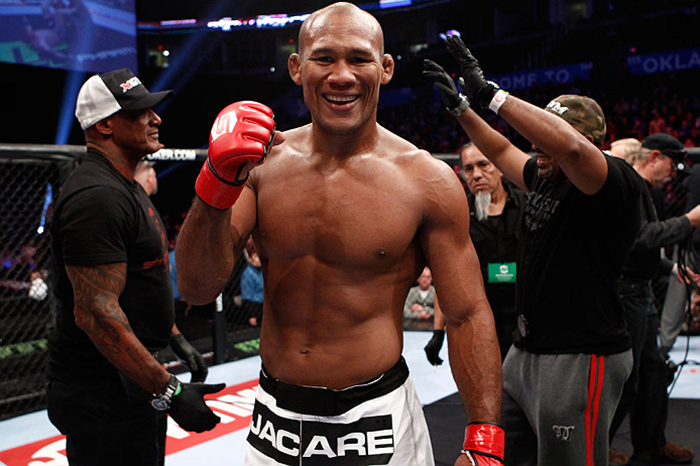 The former Strikeforce champion weighed in, unleashing an arsenal of thoughts towards Demi Lovato's ex-Luke Rockhold, CelebNSports247.com has learned.
If you recall, the two UFC had a fight last year, but needed to reschedule, Rockhold hasn't accepted a new date for their postponed rematch!
When MMA Fighting asked Ronaldo Souza, he held nothing back saying "Rockhold is afraid!" He didn't stop there. The 37-year-old mixed martial artist, submission grappler and Brazilian jiu-jitsu practitioner went in, saying:
"He said he's hurt, but I see him training all the time on social media, and then he said he wanted to face Jon Jones in a grappling match in January. That makes no sense. He's not hurt. If he's injured, he can't grapple Jon Jones. That's impossible."
Ronaldo Souza continued to unleash on Rockhold:
"It bothers me because I wanted to fight in November. Injuries are part of the sport, it happens, but I never thought Rockhold would fake an injury. At first I thought he was hurt, but now I see he just chickened out. It's clear he's not injured."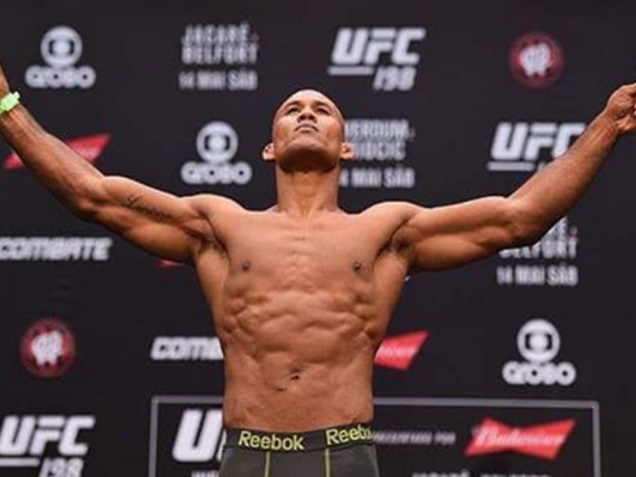 With the Rockhold fight still without a date, he will be returning to the Octagon to Yoel Romero. He is set to fight Tim Boetsch at UFC 208 in February.
Jacare adds:
"At least I have an opponent and a fight. Fighters that stayed inactive for a long time don't do well in the end, so I wanted to stay active. My intention was to fight a top contender in the division, but everyone is hurt."
He concluded:
"This guy is trouble. Tim Boetsch is trouble. He has a heavy hand and can complicate anyone, but I will stay focused to put on a great fight and win. His power is incredible. He's really dangerous. If you blink, you might wake up later wondering what happened."
Thoughts? Will you be watching?