BREAKING: Retired MLB player Roy Halladay, who played for the Toronto Blue Jays and Philadelphia Phillies between 1998 and 2013 has died.
Roy Halladay died when his plane crashed into the Gulf of Mexico on Tuesday. He was 40. Read on…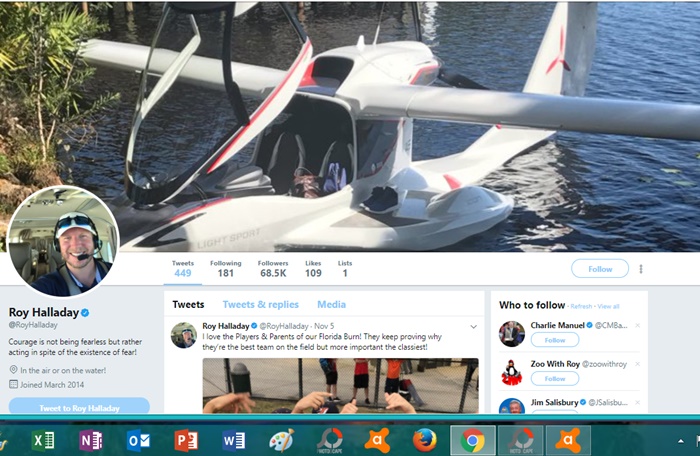 CelebNSports247.com has learned that Roy Halladay crashed in his ICON A5,  a small, single-engine aircraft.
The plane went down around noon Tuesday off the coast of Florida, according to Pasco County Sheriff Chris Nocco.
ESPN reports:
The sheriff's office marine unit responded and found Halladay's body in shallow water near some mangroves. No survivors were found. Police said they couldn't confirm if there were additional passengers on the plane or where it was headed.

Roy Halladay, 1977-2017

Nocco said the National Transportation Safety Board is investigating the crash.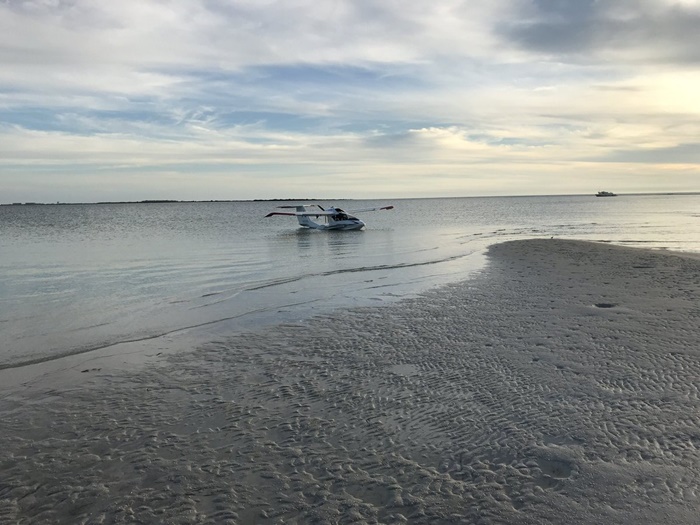 Meanwhile, MLB commissioner Rob Manfred released this statement:
"All of us at Baseball are shocked and deeply saddened by the tragic passing of former Toronto Blue Jays and Philadelphia Phillies pitcher Roy Halladay.  A well-respected figure throughout the game, Roy was a fierce competitor during his 16-year career, which included eight All-Star selections, two Cy Young Awards, a perfect game and a postseason no-hitter…

…On behalf of Major League Baseball, I extend my deepest condolences to his family, including his wife, Brandy, and two sons, Ryan and Braden, his friends and countless fans, as well as the Blue Jays and Phillies organizations."
[rpi]
Halladay received his pilot's license several years ago and tweeted photos last month of himself standing next to a new ICON A5 as part of the plane's marketing campaign.
On October 31, his son Tweeted:
"I keep telling my dad flying the Icon A5 low over the water is like flying a fighter jet! His response….. I am flying a fighter jet!!"
Was Roy flying too low? He and his son normally flew together except for yesterday.
Today, NBC in Philly aired a tribute that was a montage of Roy Halladay giving up a bunch of home runs:
One odd thing NBC 10 did this morning was air a montage of Roy Halladay giving up a bunch of home runs pic.twitter.com/elcJ7ZYi38

— Dan McQuade (@dhm) November 8, 2017
#RIPDocHalladay