It's no surprise that Russell Westbrook has a petty streak when it comes to his peers in the NBA. When asked about his Oklahoma City Thunder teammate Paul George, he held nothing back.
The Long Beach, CA native just couldn't help his petty self. Read to see what Russell Westbrook had to say…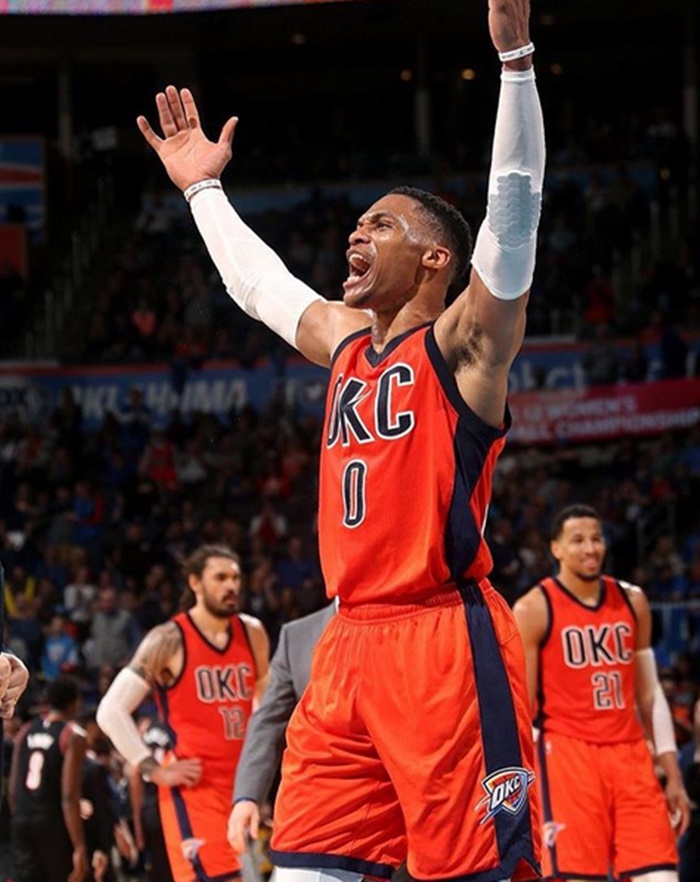 CelebNSports247.com has the latest on Russell Westbrook who had some petty things to say about Paul George being left off the All-Star team.
When asked about George, the 29-year-old Thunder star said:
"Top 2 at his position."

"I'm on board with the Brad Stevens logic – there are only three NBA positions now, ball handler, wing, big – but even if you adhere to that, Paul George isn't Top 2 at his position."
Wow, really?
Who needs haters when Paul has Russell Westbrook on his team?
[rpi]
TheBigLead points out:
"According to 82 games, Paul George has spent 46% of the season at small forward; 22% at power forward.  So this is petty Russell Westbrook taking a shot at LeBron – unlikely – or Kevin Durant. Both are Top 3 MVP candidates at this juncture."
Watch Russell being petty below:
Russell Westbrook called it "outrageous" that Paul George was not named an All-Star: pic.twitter.com/62vmKKbFSx

— Royce Young (@royceyoung) January 24, 2018
Someone NEEDS a lot of growing up to do still, but we won't mention his name right Russ?