Steph Curry Sexy Pic Can't Hide The Bulge For Ayesha Straddling Him !
Golden State Warriors star Steph Curry posted a very risque photo of himself with wide Ayesha straddling him and licking his forehead. It looks like that moment before its all about to go down, and judging by Steph bulge, it was on! Continue on to see that how Steph Curry Sexy Pic Can't Hide The Bulge For Ayesha…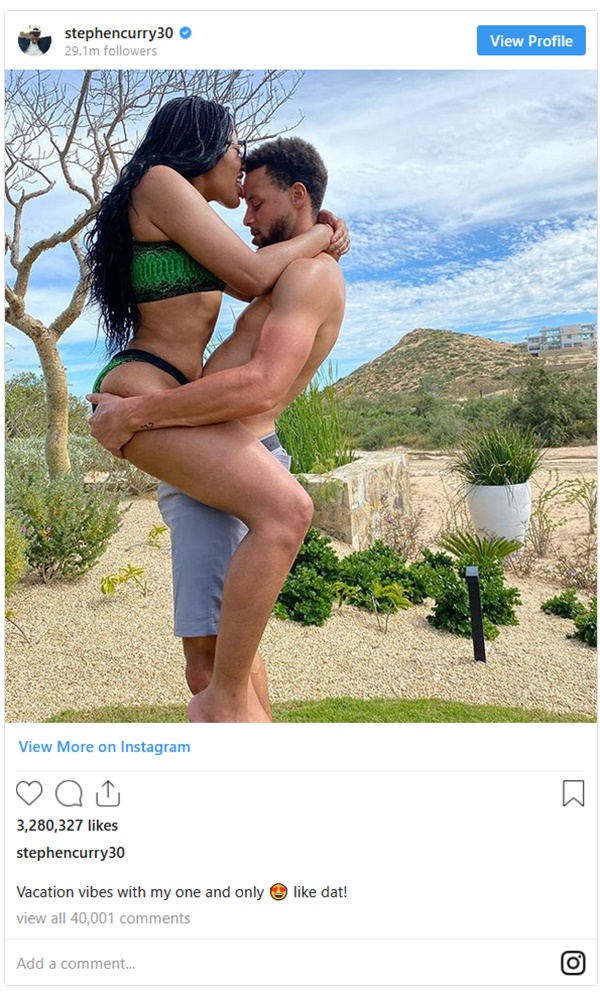 CelebNSports247.com has the latest antics from Steph Curry and his wife Ayesha who are living their best life while making every moment count.
Steph Curry took a steamy photo showing Ayesha in a sexy bikini, not only straddling him, but licking his forehead.
Curry could also be seen standing at attention…
Steph captioned a sexy snap Sunday on Instagram:
Vacation vibes with my one and only like dat!
Now you might say we are judging, but, yes, we are. This pic is so "I'm twenty and just out of high school." Steph and Ayesha are so much better than this, but we guess they didn't care, they were just in the moment.
But you get what we talking about. They're like NBA royalty, and even though they're cutting lose, they should keep pics like these private.
What do you think? Too much or right on?