Terrelle Pryor Shows Off 30 Stitches of Love!
Love is blind, love is stupid, and love makes us do dumb things, but going back to the woman who tried to take your life? That is really dumb!
As we previously reported, Terrelle Pryor was all smiles after surviving the brutal stabbing he endured by his girlfriend Shalaya Briston a few weeks ago.
Now, Pryor is showing off ALL 30 Stitches after he almost lost his life and was listed in critical condition. Read on to see all Terrelle Pryor 30 Stitches of Love …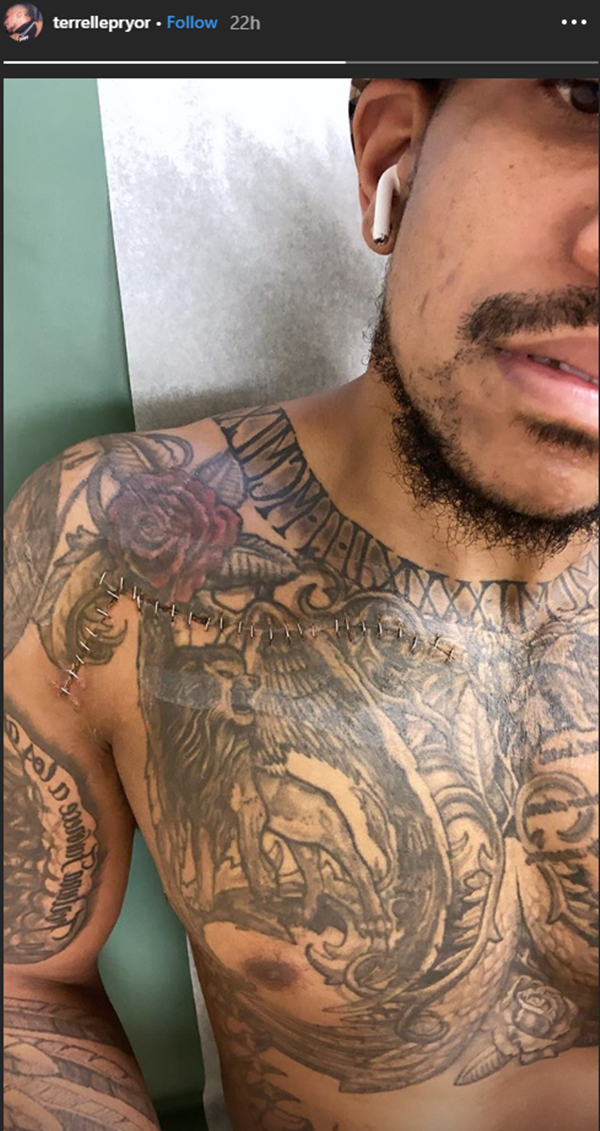 CelebNSports247.com has the latest from Terrelle Pryor Stitches of Love. He is lucky to be alive.
Terrelle Pryor is still healing from his stitches of love after his girlfriend stabbed him. Then she drove him to the hospital and threw him out of the car and onto the sidewalk to fend for himself from there.
Briston has been charged with attempted homicide and aggravated assault, while Pryor caught a misdemeanor assault case.
Pryor's 24-year-old girlfriend Shalaya Briston appeared in an Allegheny County courtroom via video conference for a bond hearing in her attempted homicide case. Terrelle was campaigning for her release during a hearing last week saying, "Let her out." And now, Briston has now been put on house arrest.
This week, free agent WR took to social media and shared photos of the 30 staples that were needed to close his stab wounds.