This is probably one of the most disturbing things to hear. Kansas City Chiefs Tyreek Hill and his fiance Crystal Espinal are heard discussing abusing their child.
Read on for all the disturbing and shocking discoveries that have been uncovered about Tyreek Hill…

CelebNSports247.com agrees that Tyreek Hill NEEDS to be BANNED from the NFL after a taped conversation of Hill and his fiancee was just released by KCTV5 in Kansas City, and the details of it are horrifying.
Tyreek Hill and his fiance Crystal Espinal are heard speaking on who beats their child worse. What is really upsetting is when Crystal says that their 3-year-old son is "terrified" of his daddy.
Tyreek says, "right" as if he doesn't care. After listening to the audio news reports state that Hill wants his son to learn respect. Crystal says if their son is crying, Tyreek feels the need to beat him until he stops.
This seems like Tyreek may have some issues from his own childhood because this is NOT what a parent should do. And to be honest people like this don't deserve children.
If you recall, The couple was investigated over an incident in which Hill's three-year-old son suffered a broken arm; the DA declined to press charges but opined that a crime had occurred, they just couldn't figure out who was culpable.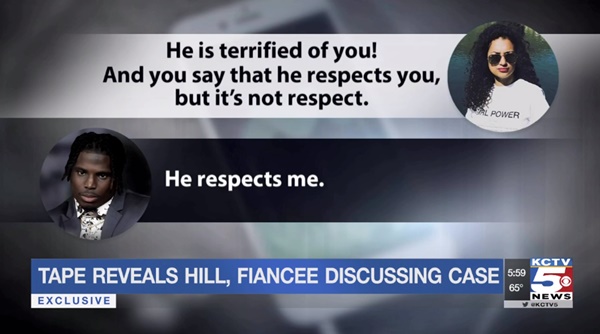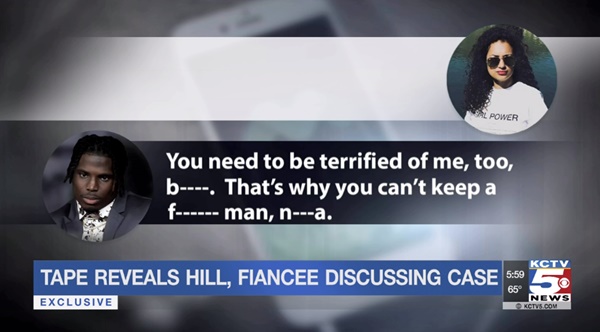 Why Tyreek Hill and his fiance Crystal Espinal Both Guilty:
Now, with this audio going public, it shows that both parents are guilty of abuse and should both be charged. Crystal too admits to beating their son, just not as harshly as Tyreek.
This is just horrible.
This is NOT the only abuse he has done. While he was attending Oklahoma State in 2015 Hill has a history of violent behavior. He reportedly punched and choked his girlfriend.
Fast-forward to now, it's his 3-year-old son. This is disgusting behavior for a man. The NFL absolutely has to banish him for at least this season and perhaps re-evaluate a year from now.
Bottom line, if this tape is accurate and he did indeed threaten his fiancee, there is no way he should play in this upcoming season.
This reminds CelebNSports247.com of Minnesota Vikings RB Adrian Peterson back in 2014 being charged with child abuse. He got his hands slapped and skipped any real-time. Then in 2018 admitted he still uses a belt on his son.
Spanking a child is one thing, breaking their arm is another. These parents should NOT get their son back for the safety of the child. And both parents NEED to be arrested and learn family skills. They're both lacking.
Take a look at the snapshots from the audio from KCTV5 below: