Colin Kaepernick Lawyer Says 2 Teams Interested In Signing Him!
It appears that things are coming together for Colin Kaepernick after the initial backlash regarding how his workout went down. Read on to see what Colin Kaepernick Lawyer said…
CelebNSports247.com reports that on Tuesday, Mark Geragos, who is the lawyer for Colin Kaepernick, revealed that a couple of teams are actually showing interest on "The Adam Carolla Show."
Mark Geragos believes that something will happen on this "within the next 10 days."
Colin Kaepernick Lawyer Geragos said:
There are two teams that I think are in the hunt. One who is legitimately in need of a quarterback who had a very poor showing on Sunday and has got an owner that I don't think gives a shhh.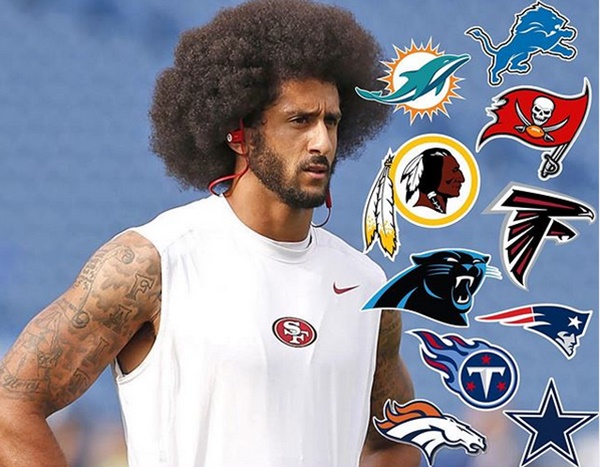 The Two NFL Teams Interested in Colin Kaepernick:
Kaepernick's attorney said out of the 8 teams that showed to watch his private workout over the weekend one of the teams might be the Carolina Panthers. He states it is because Kyle Allen is coming off a terrible performance where he threw four interceptions in an ugly loss to the Atlanta Falcons.
Panthers owner David Tepper stated on Monday that the team isn't interested in signing a veteran QB.
The other team might be the Pittsburgh Steelers since the focus has been on the helmet fight incident, QB Mason Rudolph had a terrible outing on Sunday against the Cleveland Browns.
We look forward to Kaepernick getting signed and putting reporters like Stephen A. Smith in his place.
Kaep has had plenty of false alarms over the past year being signed.