Drake Rents Out Dodger Stadium For Romantic Date With Amari Bailey's Mom!
The OVO rapper likes to do things in big ways to nab the attention of friends, peers, and women he is trying to impress with his stacks. Continue on to see Drake date with Amari Bailey's Mom…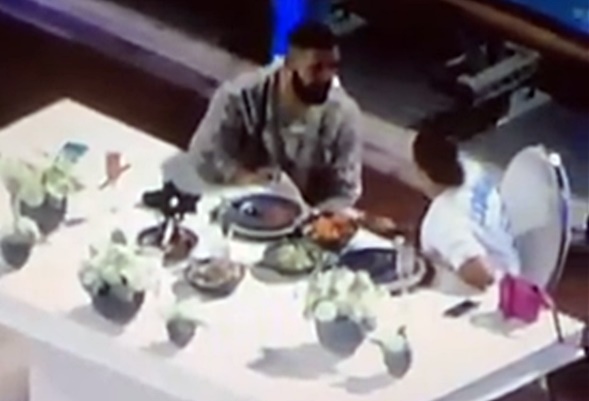 CelebnSports247.com reports that Drake's latest conquest is Johanna Leia, who is the mother of Amari Bailey.
On Thursday night, AIR7 HD spotted the Grammy Award-winning artist on a date in an empty Dodgers stadium along the third-base line in front of the dugout with an assortment of food surrounded by what appears to be multiple vases filled with flowers.
Drake was going all out to land Johanna Leia.
Maybe she has a thing for baseball stadiums or something.
Anyways, check out the Tweet's catching the "Wants and Needs" rapper hard at work trying to impress Johanna.
.@DRAKE ON A DATE? Randomly just flew over this cozy couple enjoying a private dinner along the third base line at an empty Dodger Stadium from #Air7HD @ABC7 #Drizzy pic.twitter.com/SjMR1UOgbo

— Chris Cristi (@abc7chriscristi) July 9, 2021
Drake caught on a date at an empty Dodger stadium pic.twitter.com/Wy4BKmXym4

— Daily Loud (@DailyLoud) July 9, 2021
Drake's date night with Johanna Leia at Dodger Stadium was caught on video via drone ? pic.twitter.com/SziISaxxVU

— My Mixtapez (@mymixtapez) July 9, 2021
Looks like @Drake is wining and dining Johanna Leia at a private dinner for two inside Dodger Stadium ? upping the ante for men everywhere… pic.twitter.com/AN1zvjI7nn

— Christian Manoukian (@cvmanouk) July 9, 2021