Fernando Tatis Jr. Massive 14-year Deal To Padres, Unlike Any MLB Deal!
According to reports, the Padres' brightest star, Fernando Tatis Jr., has agreed to a contract extension that will keep him in brown and gold for a long, long time. Read on about Fernando Tatis Jr. Massive Deal…
View this post on Instagram
CelebnSports247.com reports that Fernando Tatis Jr. and the Padres agreed to a 14-year extension worth a $340 million massive deal, according to multiple reports.
Details on Fernando Tatis Jr. Massive Deal!
MLB star Fernando Tatis Jr., 22, joins teammate Manny Machado in the $300 million contract club.
Machado took to Instagram to congratulate his buddy on his new deal.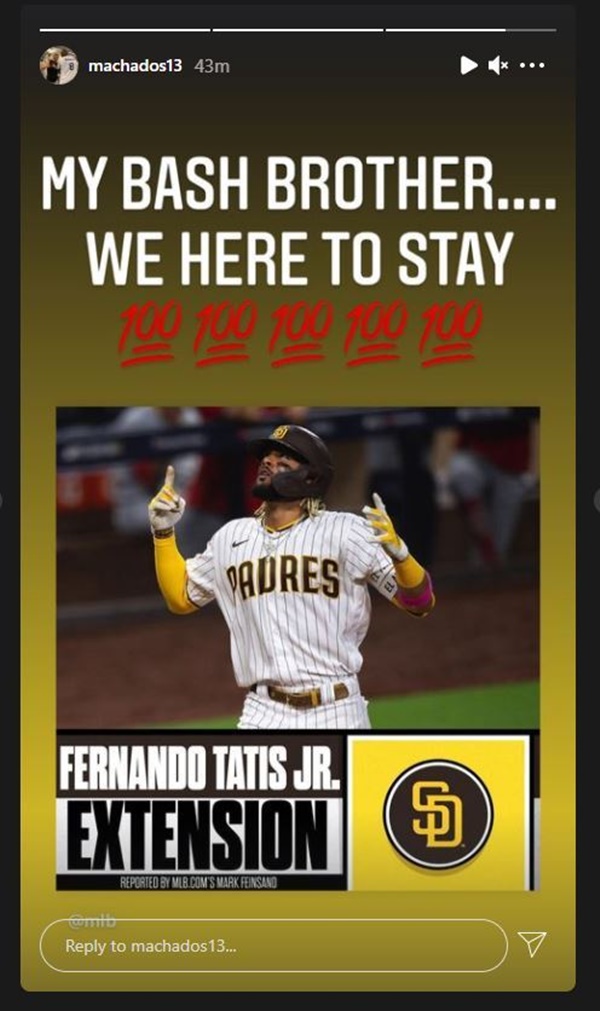 Tatis wasn't scheduled to become a free agent until after the 2024 season, but the team and its star were motivated to strike a long-term deal. This contract will allow the team to keep the shortstop around through his prime. He won't be a free agent until after the 2034 season when he is nearing 36 years old.
#CelebnSports247 @MLB Mega deal for @tatis_jr https://t.co/HIh7L8Egkz

— CelebNSports247 (@CNS24_7) February 20, 2021
The third-year shortstop has landed the third-richest contract in baseball history, following Mookie Betts ($365 million) and Mike Trout ($360 million).
View this post on Instagram