Kellen Winslow II Now Facing 14 Years in Prison!
Former Cleveland Browns tight end Kellen Winslow II will spend 14 years in prison after agreeing to a new plea deal Friday. Read on…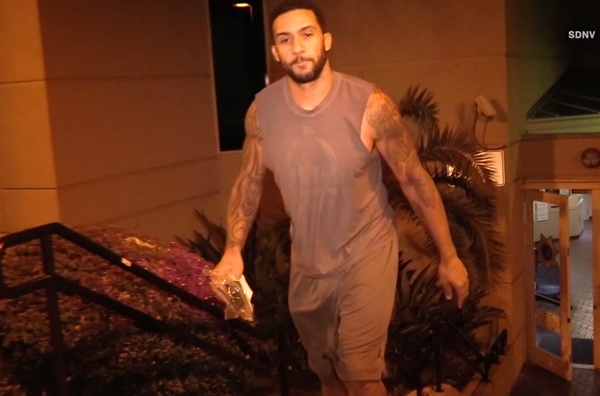 CelebnSports247.com reports that Kellen Winslow II has received his punishment for a sexual battery count involving one of the victims was changed to a guilty plea to assault with intent to commit rape.
The 37-year-old son of former San Diego Chargers legend Kellen Winslow previously faced a range of 12 to 18 years in state prison stemming from a 2019 trial, plus guilty pleas to other counts.
In his trial, a Vista jury convicted Winslow of raping a 58-year-old homeless woman — Jane Doe 2 — in May 2018, exposing himself later that month to Jane Doe 3, who was gardening in her front yard in Cardiff, and touching himself in front of a 77-year-old woman — Jane Doe 5 — at a Carlsbad gym in February of 2019. The Carlsbad incident occurred after Winslow was arrested, charged and released on bail.

That jury could not reach a consensus on whether Winslow raped a hitchhiker in 2018 — Jane Doe 1 — or a 17-year-old girl — Jane Doe 4 — at a Scripps Ranch house party in 2003.

He was set to go to a second trial on counts involving Jane Does 1 and 4, but pleaded guilty to rape and sexual battery counts connected to those victims on the day trial was set to begin. – NBC San Diego
It was back in June 2019 when he was found guilty of rape, indecent exposure, and lewd conduct. He was originally set to be sentenced in 2020, but that was delayed due to the COVID-19 pandemic.
The former first-round pick by the Browns in the 2004 NFL draft spent his first four years with the team, making the Pro Bowl in 2007. He also played with the Tampa Bay Buccaneers, New England Patriots, and New York Jets. His last season in the NFL came in 2013.
Looks don't make a man innocent: