Former NFL wide receiver Vincent Jackson Found Dead!
Vincent Jackson was found dead in a Florida hotel room Monday morning, the Hillsborough County Sheriff's Office announced. He was 38. Read on…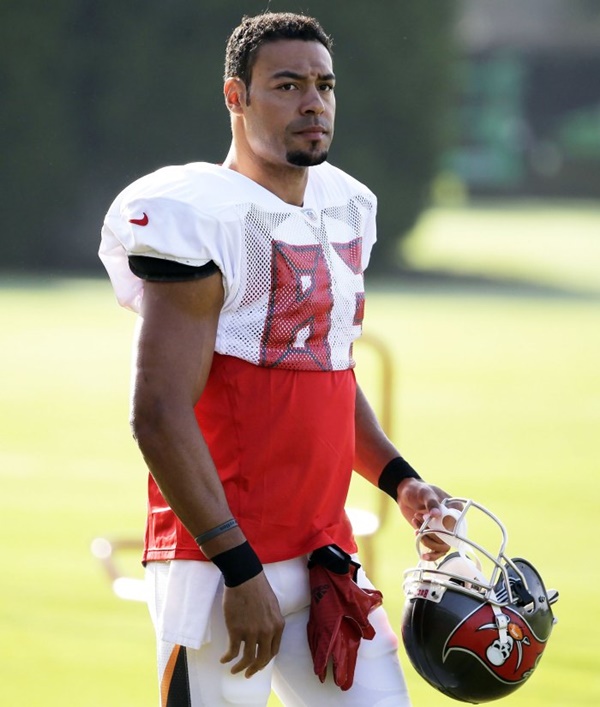 CelebnSports247.com reports that Vincent Jackson is a three-time Pro Bowler with the then-San Diego Chargers and Tampa Bay Buccaneers, he had been staying at a Homewood Suites on the eastern outskirts of Tampa.
Around 11:30 a.m. ET Monday morning, Vincent Jackson's body was discovered by a housekeeper
The sheriff's office said in a news release that it is investigating the case, but that Jackson's body showed "no apparent signs of trauma."
Spokesperson Crystal Clark clarified to USA TODAY Sports that authorities do not believe a crime occurred, nor suspect foul play.
Hillsborough County Sheriff Chad Chronister said in a statement about the son of two Army veterans, Jackson was born in Colorado Springs:
My heart aches for the many loved ones Vincent Jackson leaves behind, from his wife and children to the Buccaneers nation that adored him. Mr. Jackson was a devoted man who put his family and community above everything else. … He will be sorely missed by not only football fans across the country but also the people here in Hillsborough County who reaped the benefits of his generous contributions.
The sheriff's office indicated that Jackson's family had reported him as missing on Wednesday, but officers located him at the Homewood Suites the following day. Authorities spoke with him, assessed his well-being and closed the missing person case, according to the news release.
A spokesperson for the Hillsborough County Medical Examiner's Office, which will determine the cause of death, did not immediately reply to an email Monday evening.