If you recall last November, Cleveland Cavaliers guard JR Smith was involved in an altercation outside of a pizza shop in New York City!!!
Flip and get all the details on JR Smith vs two rowdy and disrespectful teens…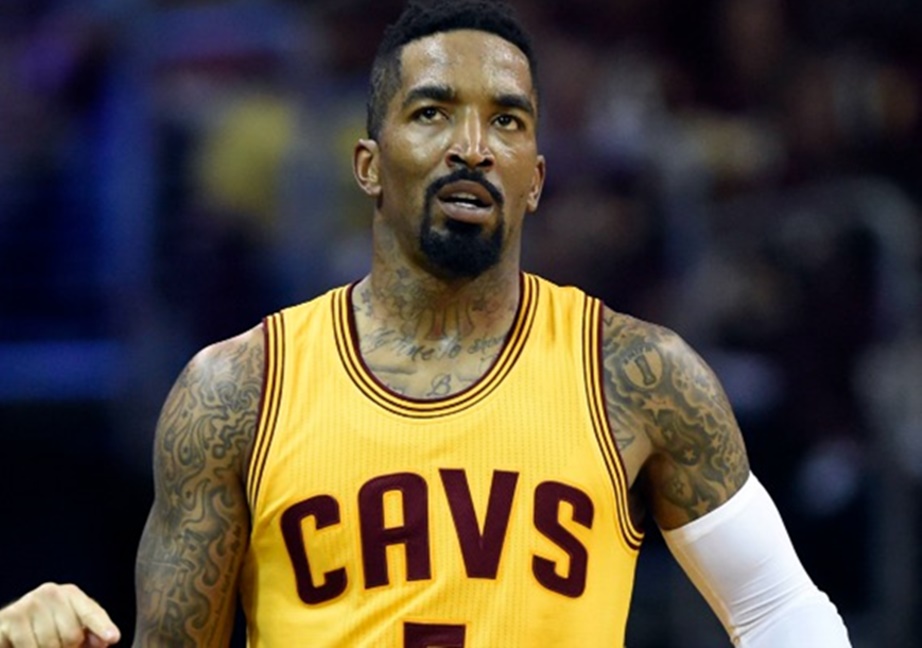 According to reports, JR Smith attacked him, choked him, and slammed him into a wall in retaliation for a joke about him being traded by the Knicks.
CelebNSports247.com came across this video footage acquired by Deadspin, that shows what happened that night, which as far as we can tell involves Smith, after being berated for a long time
In the clip, you can see Smith—wearing a black hoodie—being heckled by two bad teens who seem upset that Smith would not take a picture with them. The incident takes place outside of Artichoke Pizza on the corner of West 17th and Tenth Avenue in the early morning hours of November 13.
You also see two rowdy teens taunting Smith:
"I'm from Two-Nine and Lex!…I want you to do something; gonna get 50 grand!"
while one of Smith's friends—the guy in the red jacket—talks back to the teens saying:
"That ain't gonna happen!"
Shortly after JR Smith begins to walk away you can see in the surveillance footage from a camera on the same block when Smith had enough of the hecklers so he doubled back from the middle of the crosswalk—return to the teens and deliver what appears to be a gentle shove. We don't know if this video depicts the entirety of Smith's interaction with the teens, but it seems to support the New York prosecutor's decision not to press charges. Manhattan DA spokesman Patrick Muncie released a brief statement when the case was dropped:
After a thorough investigation of the circumstances surrounding this case, we have concluded that the evidence does not support criminal charges against Mr. Smith.
The teen who claims to be on the receiving end of the smiting is still pursuing a civil suit worth $2.5 million.
Watch and you decide?