This is happening, Jose Canseco vs. Michael Lohan; Jose Canseco Readies to Beat up Lindsey Lohan's dad Micheal Lohan!?!
Flip and get the details why Jose Canseco wants to beat up Michael Lohan, and it has nothing to do with hair plugs…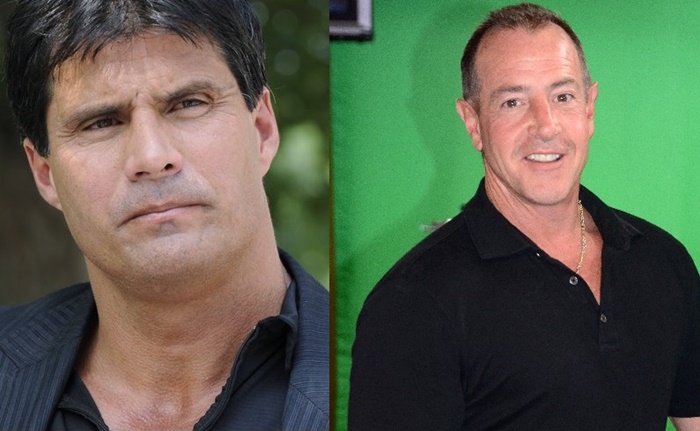 CelebNSports247.com has learned that the Bash Brother, Jose Canseco is signed on to fight Michael Lohan in a celebrity boxing match.
This is awesome!
Former Major League Baseball slugger Jose Canseco is reportedly set to return to the ring in a celebrity boxing match against Michael Lohan.
A fight between MLB baller Canseco and media whore Michael Lohan is being hailed as the "Battle of the Hollywood Bad Boys."
Celeb fight promoter Damon Feldman says that it's all going down in September at a venue in Los Angeles. Feldman says the fight won't be a cakewalk for Canseco, Lohan is 3-0 in celeb boxing fights, beating up guys like reality star Jonny Fairplay.

Canseco is 5-1 in the celeb boxing world, with victories over Danny Bonaduce and 'Real Housewives' alum Tareq Salahi.

And get this … we're told Dean McDermott will ref the fight. – TMZ
This is going to be good. Where can we get tickets?
What do you think about Jose and Michael Lohan boxing it out in Battle of the Hollywood Bad Boys?