Ex-NBA star Kenyon Martin got HITCHED to his new wifey Shakira Watson who wore a black bridal gown to tie the knot to Martin!!!
Flip and get the details on Kenyon martin wedding inside…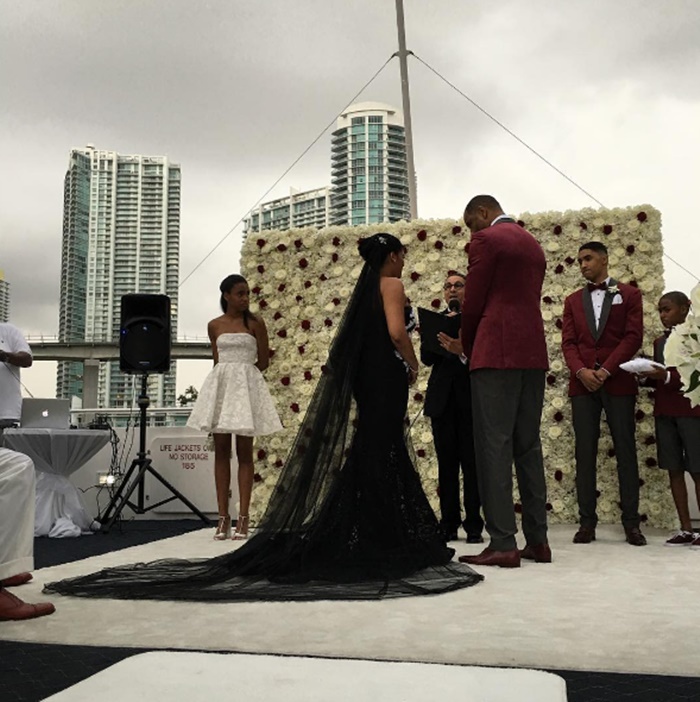 CelebNSports247.com got word that former NBA player Kenyon Martin, 38, who played for the likes of the New York Nicks and the Dallas Nuggets before retiring in 2015, married Saturday!
Kenyon Martin got hitched to his girlfriend Shakira Watson but the couple went the non-traditional route by marry on a yacht off the shores of Miami.
And to really make a statement Shakira Watson rocked a black wedding dress.
After the ceremony, the couple partied with some of the closest friends including ex-NBA star Al Harrington. The reception was sponsored by Le Medaillon Champagne.
Take a look at the beautiful Le Medaillon Champagne display for Kenyon and Shakira Martin's wedding.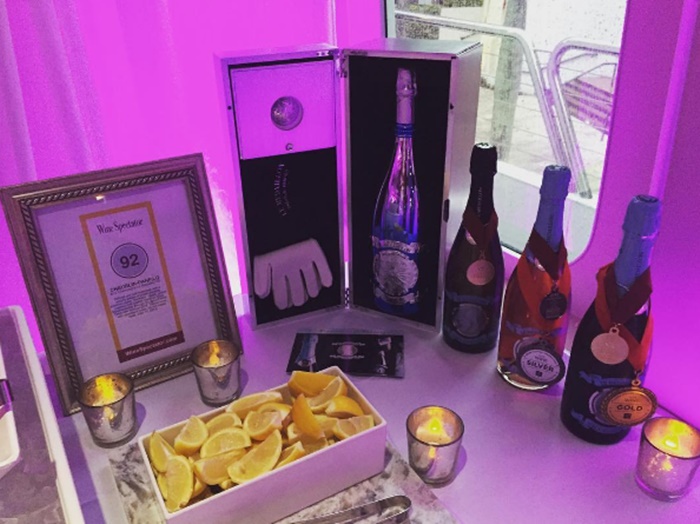 Martin writes:
"She said maybe!! Lol. @shakirashakira_ Love is in the air!!! June 11th Oh What A Day!!!!"
Kenyon who was once attached to rapper Trina has moved on and gotten married to his now wife, Shakira Watson.
Kenyon posted a few photos of he and the fellas, saying:
"Just the fellas!!! We clean up well if I do say so myself!!? June 11th Oh What A Day!!!!"
Instead of a honey moon the next day Kenyon Martin went back to what he likes to do, fishing.
He writes:
"This what I do!!! #kingfish #favpasstime"
What is his fav pass time?
Fishing.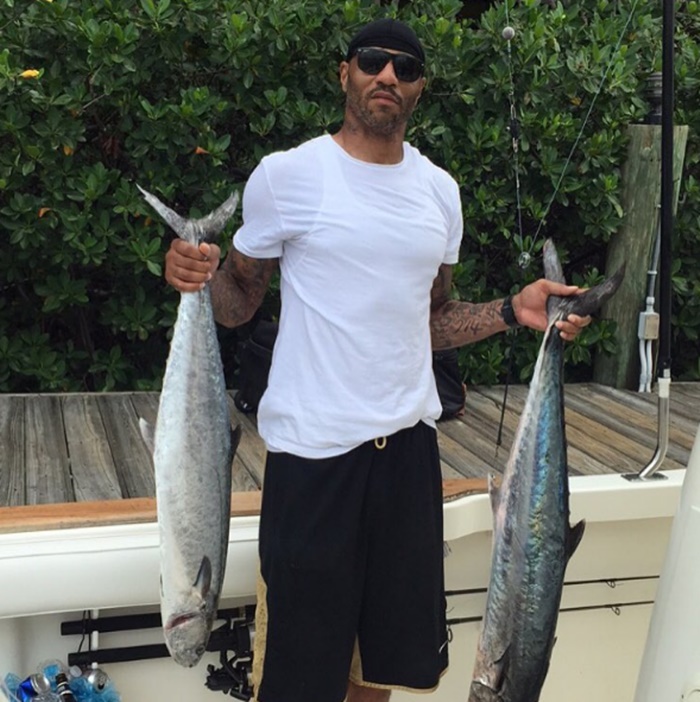 What do you think about Shakira black wedding dress? What about Kenyon fishing the next day instead of a honeymoon. Maybe this was just some down time before the honeymoon.
Thoughts?
Congrats! And Le Medaillon Champagne you did an awesome job! Hats off to you.
Take a look at the wedding pics below: