In case you didn't hear, Cleveland Cavaliers star JR Smith, newborn daughter is fighting for her life after being born 5 months early!!!
Get more details on JR Smith and his premature born daughter…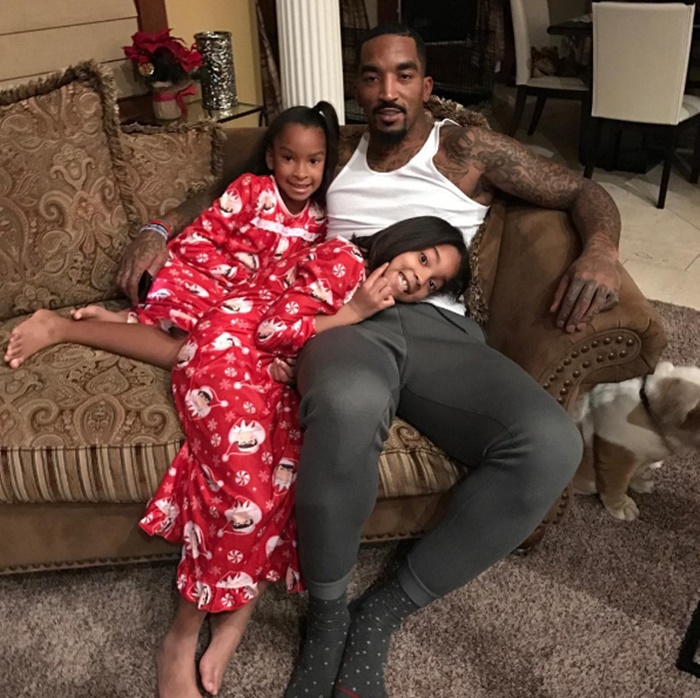 CelebNSports247.com has just learned that Cleveland Cavs star and his wife, Jewel, announced their daughter, Dakota, was born 5 months premature earlier this month.
JR Smith, born and his wife made this announcement earlier this month:
Now, we're told specifically Dakota was born between 21 and 22 gestational weeks. She weighed roughly 1 pound at birth. A typical healthy pregnancy is 40 weeks.
Dakota is now 8 days into her battle and receiving the best care possible.
There are reports from around the world of babies born that early who survive. It's rare. They've been described as "medical miracles." Here's hoping Dakota can be one of those miracles.
The Shooting guard, Small forward, JR Smith has two daughters, Demi Smith and Peyton Smith. His third daughter is Dakota. She was born 5 months early.
Around the Thanksgiving holiday, daddy Smith proudly said this about his girls Demi and Peyton (photo above):
"You want to win every game you play but when you come home to these faces… who cares. #ILoveYouGirls best part of my day, everyday!"
We hope JR Smith will soon be able to take photos with baby Dakota. Our prayers are with you JR and Jewel Smith.
#PrayersUp #PrayforDakota