Now, Martellus Bennett went off on the Packers ripping them a new one. Read on…
CelebNSports247.com receive word via a post that has now been deleted by Martellus Bennett.
In tweet below Martellus Bennett states that "they tried to f-ck over me. Dr. McKenzie trying to cover his own @ss after trying to persuade me to play thru a major injury." The team is making me look like I lied about my injury because, I wanted to "choose surgery" instead.
This just shows you how NFL teams don't care about their players, just winning: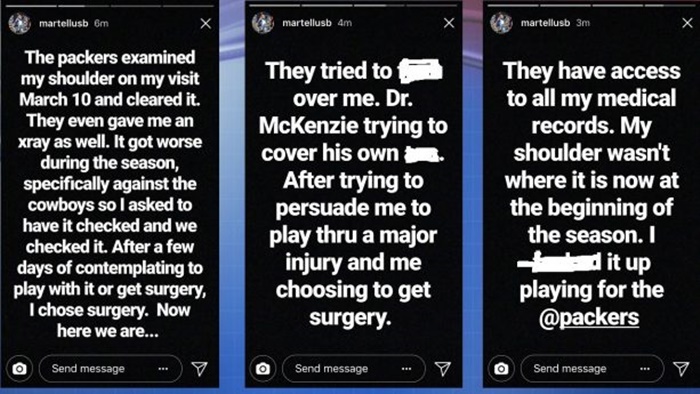 Meanwhile, his former Packers teammates decided to stick up for Dr Matrinez.
Talk about betrayal, Aaron Rodgers took to Instagram writing:
"I've been working with Dr. McKenzie for 13 years, and as well as being a phenomenal doctor, he's also become a close friend. He's done surgery on me twice, and I trust him and his opinion implicitly. Doc has always tried to protect me and my future, even if it meant protecting me from myself and my desire to get back on the field before I should. #gbpfamily #mydoc #ibackpat"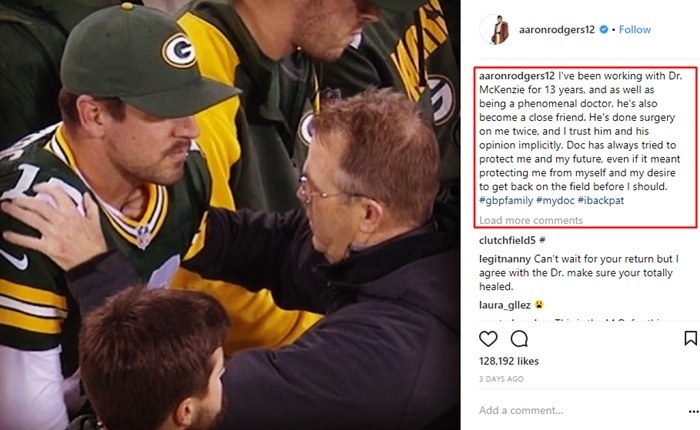 Follow by another message by his former teammate Jordy Nelson: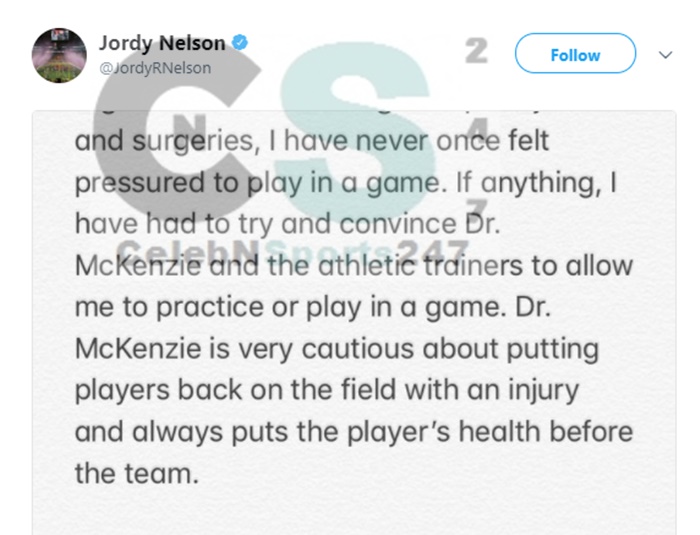 Thoughts?