Last week, the Philadelphia Eagles traded Michael Bennett to the New England Patriots.
Shortly following the news of the trade, Michael Bennett wasted no time informing the team of his plans before every game in 2019. Read on for the details…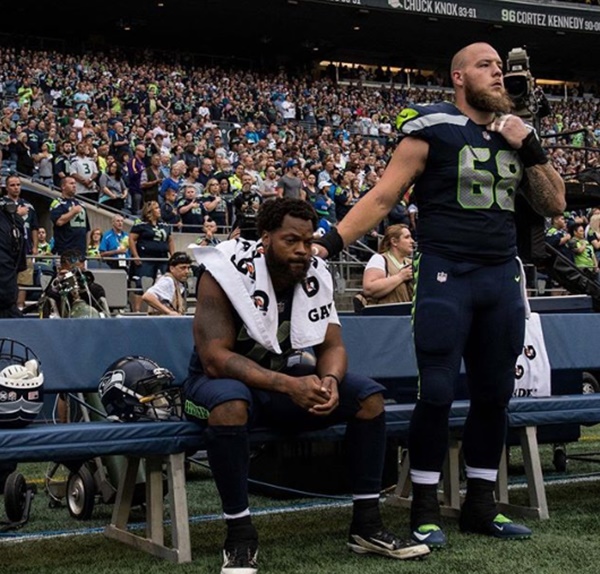 When it comes to the DE Michael Bennett has made it clear that he will NOT be joining his teammates on the field during the National Anthem.
Instead, the defensive end Michael Bennett reportedly has already informed the New England Patriots of his plans to stay in the locker room.
Bennett stated at a speech at Princeton on Monday night, according to ESPN:

I explained to them is that my integrity means everything. I think they respect that about me, they respect who I am as an individual."
It should be noted that Patriots owner Robert Kraft, head coach Bill Belichick, and quarterback Tom Brady are supporters of President Donald Trump, who famously went head-to-head with the NFL and players on the Anthem issue for months.
Hopefully, this is not a conflict with the Patriots and Bennett since he had nine sacks last year for the Eagles, rushing from inside and out. We imagine the Patriots organization only cares about that.