Nate Diaz Smokes Weed During UFC 263 Press Conference!
UFC fighter Nate Diaz was lit up during Thursday's UFC 263 Press Conference while talking to the media. Continue on to see Nate Diaz smoking weed at the UFC 263 press conference…hilarious…
#CelebnSports247 #NateDiaz smoking #weed during press conference for #UFC263 #Thoughts #PressPlay #sports #News #UFC https://t.co/Who5fa1KqF

— CelebNSports247 (@CNS24_7) June 11, 2021
CelebnSports247.com reports that Nate Diaz is most definitely the Marshawn Lynch of the MMA world.
As we said, Nate Diaz was up to his usual tricks at the UFC 263 press conference when he sat back in his seat and started to smoke a blunt.
Diaz made sure to take it there lit up smoking weed while everyone on the card was speaking about the upcoming UFC 263.
One thing for certain, Nate Diaz is true to himself, he keeps it 100 and has no regrets about his actions.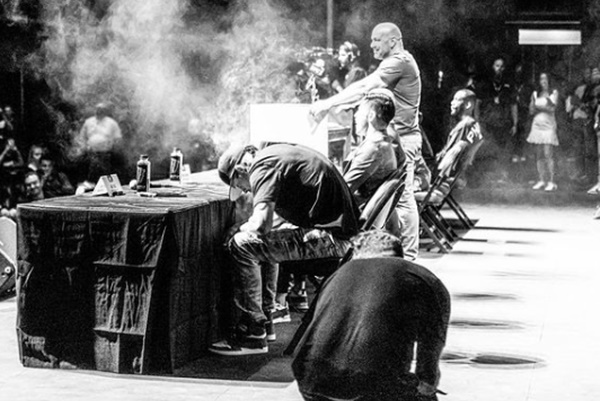 He will forever remain the same person and never change. You have to love him for that alone.
As you may know, with the Arizona commission, you can smoke marijuana all you want as long as you don't show up to the fight impaired so Diaz took full advantage of it.
Nate Diaz (20-12 MMA, 15-10 UFC) meets top welterweight contender Leon Edwards (18-3 MMA, 10-2 UFC) in a five-round contest on the pay-per-view main card Saturday at Gila River Arena in Glendale, Ariz.
What do you think about Nate Diaz smoking weed at UFC 263 press conference?
View this post on Instagram
Nate was lighting up with his favorite Game up Nutrition – take a look below:
View this post on Instagram