We just got word that Washington Redskins TE Jordan Reed Signs 50 million Extension that will be for the next five-years as of Thursday!!!
Get all the details on TE Jordan Reed on the flip…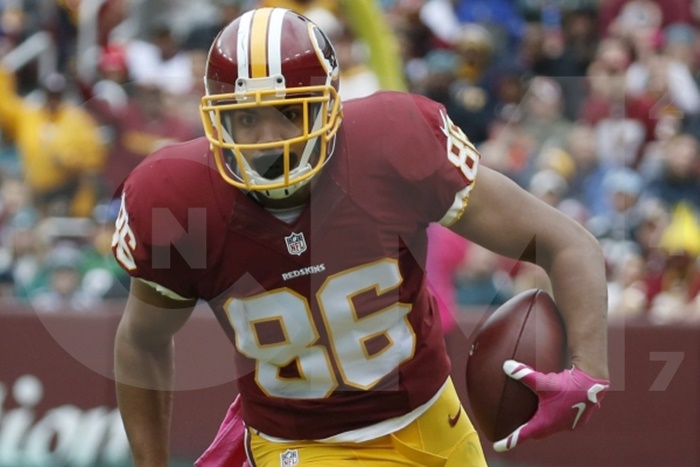 CelebNSports247.com got word via Peter Schrager of Fox Sports first reported the news of an agreement between the Washington Redskins and Jordan Reed.
As for as the financials, Adam Schefter of ESPN provided the information on Reed's new deal. Meanwhile  Pro Football Talk noted that the contract comes with $22 million in guaranteed money.
Here is the report that reveals that Jordan Reed has a sweet deal since it is worth $9.3 million a season with a base salary of $46.5 million over five years.
The Redskins later confirmed the extension on their official site with an announcement from head coach Jay Gruden about the tight end's continued improvement:
"He can get a lot better, that's the scary part. He is a very natural gifted route running tight end with natural hands and great ability to run after the catch. As he gets bigger, more confident, bigger frame as he works out with [strength and conditioning] coach [Mike] Clark in the weight room, he's going to be more of an impact in the running game which is only going to help him also in the passing game with the play actions. So he's going to keep getting better and better, got to keep in healthy, he's got to keep working and great things will be on the horizon for Jordan."
After the announcement of the deal, DeAngelo Hall took to Twitter to congratulate his teammate Jordan Reed on his new contract:

What do you think about Jordan Reed's new deal with the Redskins?
Is Jordan worth all the money?
We have to wait to find out.
What do you think?