We are not saying that Terron Beckham can't play professional football, but we are saying that Odell Beckham Jr.'s Cousin Doesn't Make Cut For Jets!!!
Find out what we just learned about Odell Beckham Jr.'s Cousin Terron Beckham didn't make the cut on the flip…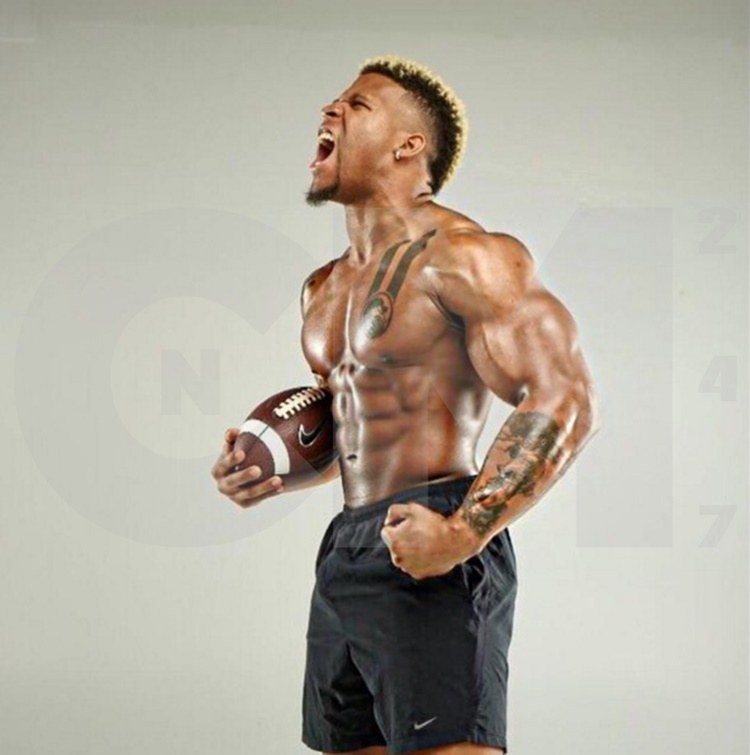 CelebNSports247.com learned that Terron Beckham caught the attention of NFL scouts and fans with his solid pro day numbers and incredible athletic build, but it appears the scout was wrong.
See, Odell Beckham Jr. got his cousin a tryout with the Jets as a running back, but it didn't work out.
Beckham posted on Instagram a photo of himself in a Jets jersey with the caption:
"Dreams don't have to stop when you have awakened."
You might say it was a bit premature since NJ.com later confirmed that he would not make the team.
Sporting News reports:
The 23-year-old did not play college football. The last time he played in any football game was 2010, as he revealed to reporters earlier this month. He recently worked as a personal trainer and admitted at his pro day in April that he needed a lot of work.

Beckham said:

"I understand I have a big (learning) curve, for not playing college football."

"I have a lot to catch up and learn and do."
Terron took to Instagram to say:
"Keep fighting for your dreams? – I am more then blessed right now for all that I am going through, and I know all of you out there are still looking for that certain door to be opened as well. Keep moving forward… Just keep moving forward, and in the right time it will reveal itself. #God is good… And hard work does not go Unnoticed. Day1 is done for me tomorrow is a new day. Time to do better then today and out in work. #Nyc #newyork #jets #jetsnation #blessed."
He concluded: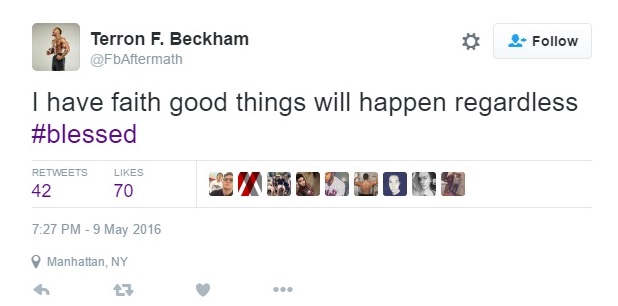 This doesn't mean Beckham's NFL dream is over. He had interest at his pro day, especially after he posted 36 bench press reps, a 44.5-inch vertical, an 11-foot broad jump and a 4.49 40-yard dash time.
Maybe his cousin Odell can pull some strings again and get him another tryout, or maybe he could go start training so he's ready the next time Odell goes out of his way.
We have to admit, Terron is one gorgeous man!
#Chisseled
Good luck!