UFC Superstar Conor McGregor believes that his Life In Danger after receiving threats, so he's beefed up his protection by hiring a 24/7 security team!!!
Find out what made Conor McGregor hiring around the clock security….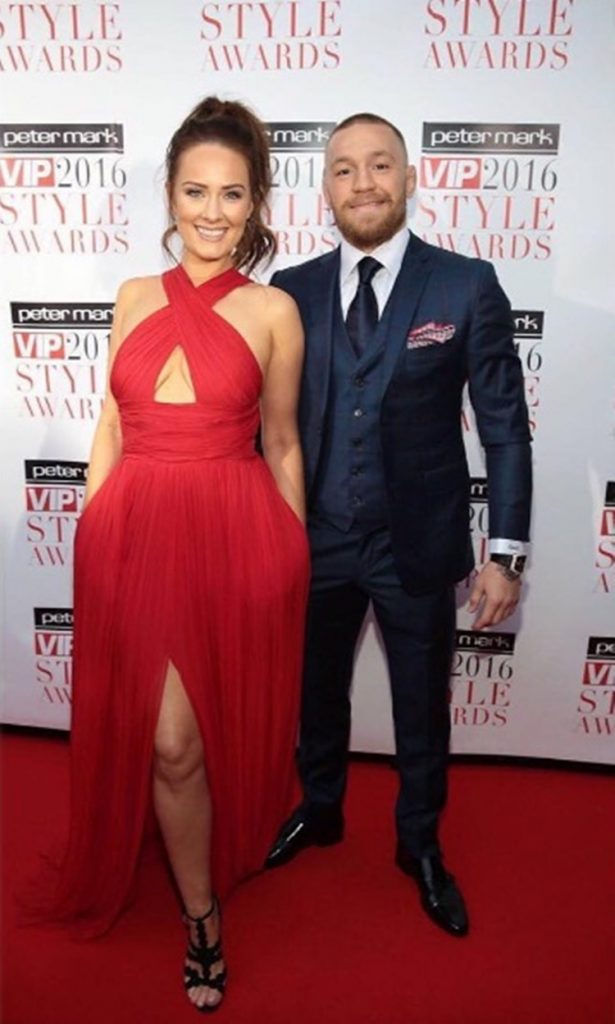 CelebNSports247.com has learned that UFC superstar Conor McGregor received death threats
Apparently, reports come out of Ireland that McGregor was shadowed by two massive bodyguards at a fashion event in Dublin last week.
A source told the Irish Sun:
"He told people their names were Rocky and Drago and that he'd hired them because of death threats."
Below you can see his security team in suits trailing Conor and his GF, Dee Devlin, at the event.
Check out the video from the event:
So far, no official comment from Conor's camp.
What do you think of UFC Superstar Conor McGregor hiring around the clock security?
Take a look at a few more snaps below, and you might also notice Floyd Mayweather and Conor McGregor fuel speculation for a superfight with fight photo.
The Tiger v The Lion Fight…could it happen?
A rumor fueled by United Kingdom tabloid "The Sun" suggested that a potential fight between retired boxing kingpin Floyd Mayweather and UFC featherweight champion Conor McGregor was close to being made. Although there was no truth to the rumor and UFC president Dana White quickly shot it down, both McGregor and Mayweather found an opportunity to toy with the fantasy matchup between two of the most entertaining and polarizing athletes in all of combat sports. – Yahoo Sports
Checkout the photo gallery: