During the Super Bowl 50 as the Broncos vs The Panthers battled it out to get some "Big Rings" Seattle Seahawks RB Marshawn Lynch Retires!!!
Lynch shocked NFL fans with the news, but at the same time he confirmed the longstanding rumors that shadowed him this past year. We have all the details on the flip…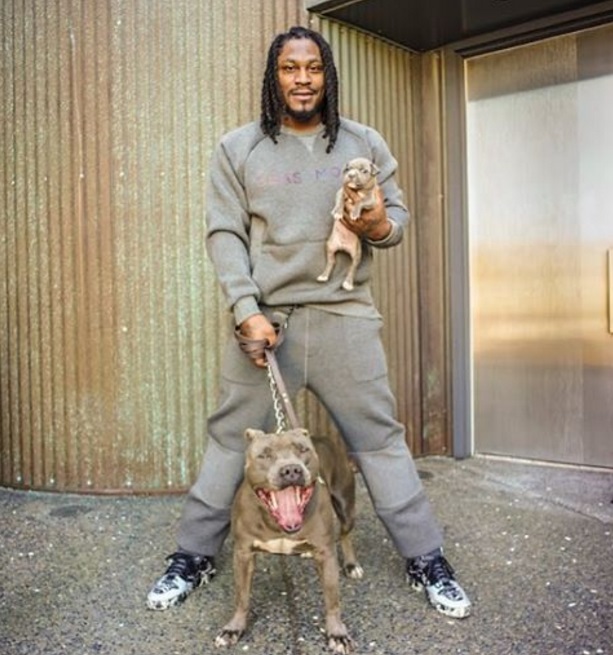 Did you hear, Seahawks RB Marshawn Lynch Retired?
Marshawn Lynch has been known as one of the Seattle Seahawks key running backs for the team, but after losing the Super Bowl 49 last year, things haven't been the same for Lynch.
Best known as a man of little words, Marshawn Lynch has decided to retire from the game. He kept it simple with a tweet on kicks hanging from telephone wires. The photo says it all, Lynch has decided to hang his cleats and retire from the NFL.
After an abdominal injury slowed Lynch this season, and he did not play in a regular-season game after Nov. 15. He returned for the divisional round of the playoffs but had only six carries in a loss to Carolina.
During the fourth quarter of Super Bowl 50 while everyone was snoozing as the Broncos were running out the clock to win Super Bowl 50, Marshal took to Twitter.
[rpi]
The notoriously recluse running back might've just ended all the rumors and announced his retirement simply by posting a picture on Twitter: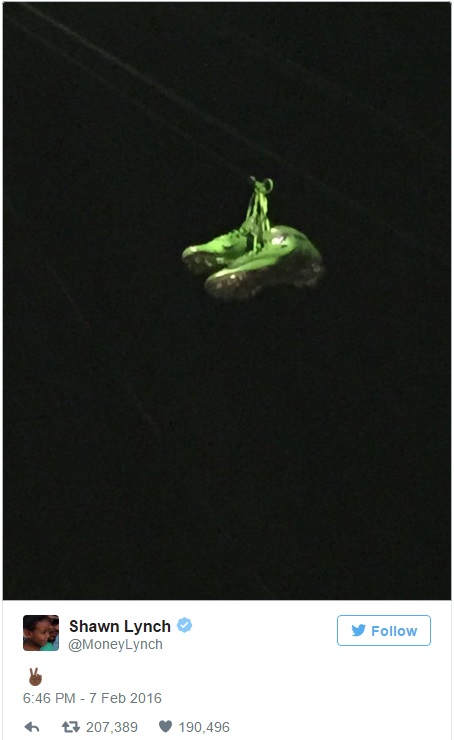 We will have to say goodbye to Marshawn Lynch, who made it a habit of munching Skittles on the sideline. Lynch made Skittles national obsession as TV cameras caught the Seahawks' leading rusher doing just that during back-to-back primetime games against the Philadelphia Eagles and St. Louis Rams in December. In 2014 he joined the Skittles movement.
Goodbye Marshawn, good luck in your next chapter.
On Friday, Beast Mode announced that he's readying to open his Beast Mode store in Seattle.
Lynch writes:
"It's almost time….14 hours until the doors open at the #beastmode store"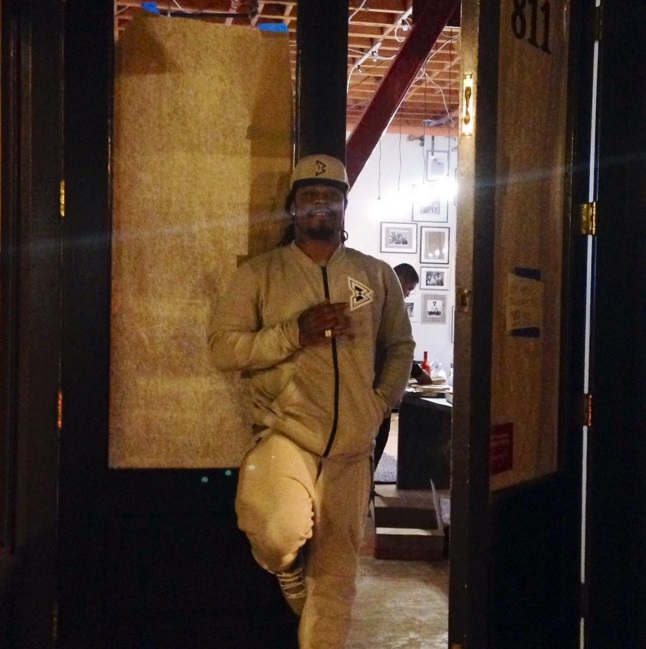 What do you think about Seahawks RB Marshawn Lynch Retiring?