Shailene Woodley SLAMS Daily Mail Misidentifying Aaron Rodgers!
When you try to claim a photo of Aaron Rodgers is Aaron Rodgers, make sure you are 100% correct, or his fiancée, Shailene Woodley will let you have it.
CelebnSports247.com reports that Rodgers' fiancée, Shailene Woodley, saw the alleged photo of Aaron Rodgers and went off on Daily Mail for misidentifying him.
Shailene Woodley was furious with the outlet who was trying to spread gossip and make Rodger look irresponsible after he tested positive for COVID.
The NFL fined Aaron Rodgers and the Green Bay Packers on Tuesday for violating NFL COVID protocols, so this is the last thing he needs.
After she saw the photo, Shailene couldn't help but rip into them with clarifications.
Woodley pointed out things that only she knows since she is very familiar with her fiance's body.
Shailene writes:
Literally, ya'll need to calm the fcuk down. This is straight-up hilarious…News outlets STILL grasping at straws to disparage Aaron.
She continued stating:
I Know Aaron's body very well. First off, his feet, ahem and no offense to this random dude, are a LOT bigger. (she was alluding to his package).
Ouch, poor guy. Apparently, Aaron is packing in the meat department.
She posted these pics on her Instagram Story: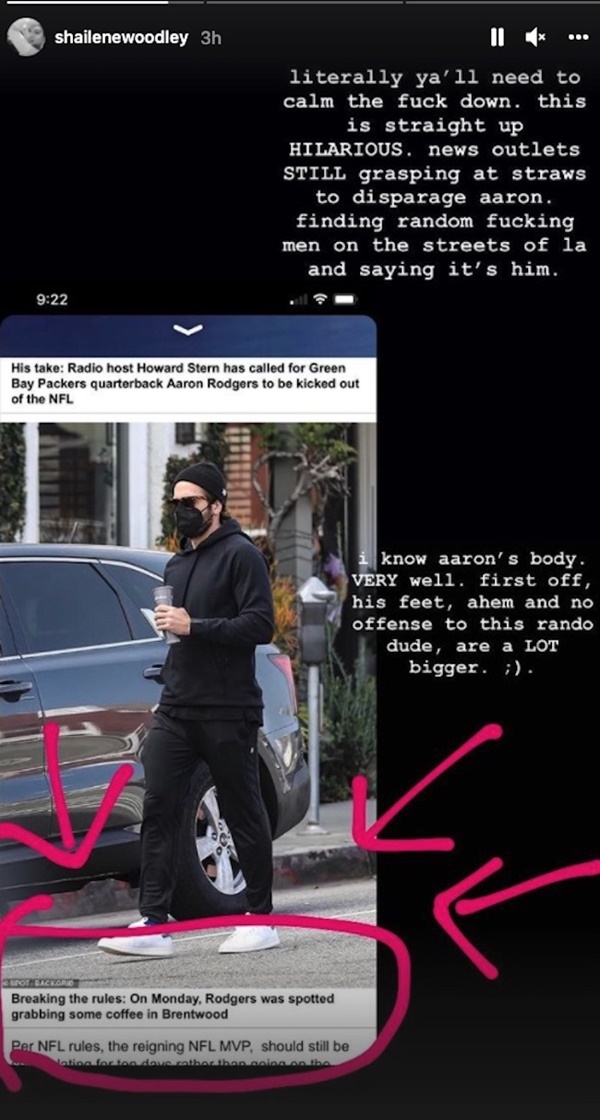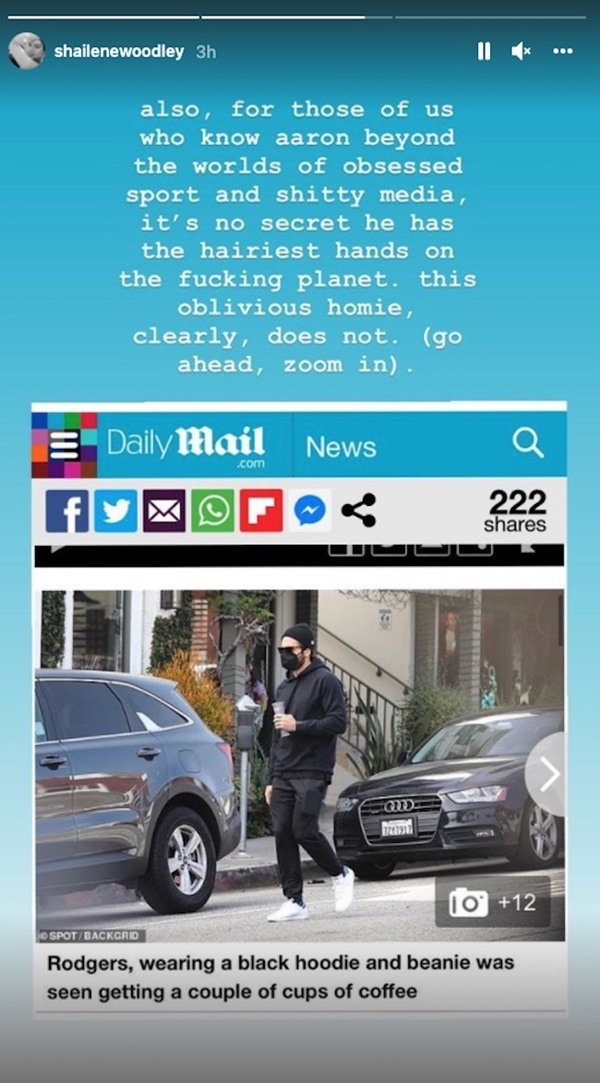 Then she dissed the man's car saying:
Also, cute car dude, but Aaron would never drive this.