Before Shawn Oakman even had a chance at making it to the NFL, he had been turned into a meme.
Well, that's all behind him Shawn Oakman, since the former defensive end stud for Baylor University. Read on to get the latest on looking fowards NFL career after sexual assault acquittal…
WATCH: Shawn Oakman reacts after a jury found him not guilty of sexual assault. pic.twitter.com/JwmWyDnbhx

— KCEN News (@KCENNews) March 1, 2019
CelebNSportss247.com reports that the Shawn Oakman, the 6'9″ is getting a second chance at the NFL.
In 2014, Shawn Oakman, 26, had many believing he would be a future first-round pick in the pros. Things switched gears when his meme status came after an image of Oakman standing with his unique helmet and jersey lifted over his abs made its way to the internet.
Oakman was set to be drafted in 2016, he was accused of sexual assault and was left undrafted.
That will all change in 2019 for Oakman. Now, Oakman's sexual assault case finally went to trial recently and the young football star was acquitted on all charges.
These days, Shawn has a clean slate and a clean name, he is looking to play the sport he loves again and even make a go at the NFL.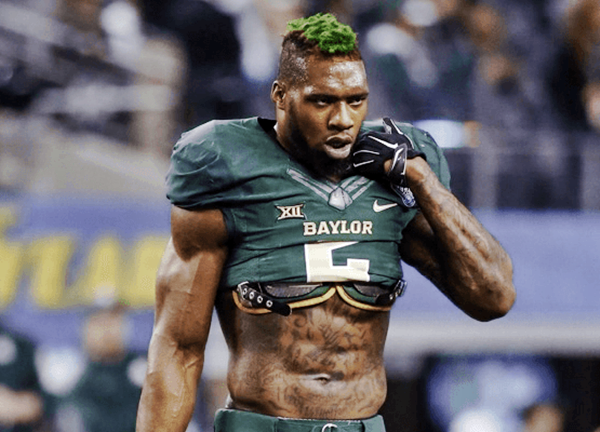 Oakman told KWTX:
I think God will set the right path for me but I don't feel like I have to beg for anything, it's not a begging matter. I don't want anybody to hand me anything. I want to earn it and everything I get. I want to play football at the highest level and just really finally get my chance.