Willson Contreras Caught Liking Transgender Woman Photo!
Right about now Chicago Cubs catcher Willson Contreras really wishes he could restart this week and not have to deal with this, because social media can be quite evil. Read on for more about Willson Contreras liking transgender woman photo…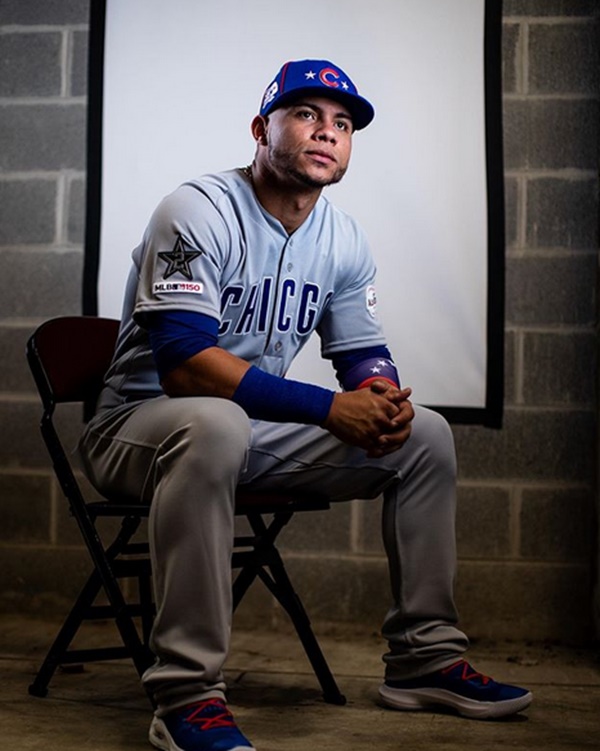 CelebNSports247.com reports that on Monday Chicago Cubs catcher Willson Contreras was caught by social media clicking that he 'liked' a post of a young woman who turned out to be transgender.
Well it set off Twitter letting people know that she/he was selling its panties.
Shortly after Contreras aka Don Ernesto's 'Like' thousands of people came out to roast him.
Check out what he was looking at because the transgender pornstar decided to run a "Willson Contreras" sale for the fans, which was 50% off for people to subscribe to her/his Onlyfans page.
Take a look:
This is your catcher? @Cubs pic.twitter.com/Tl6dU5Dh2m

— ????? (LOTTE GIANTS)? (@urshelastan) May 4, 2020
Willson Contreras out here tryna catch everything he can in quarantine pic.twitter.com/TVZ3BxRnNM

— The Sabermetric Skeptic (@SABRSkeptic) May 4, 2020
We actually feel sorry for the Willson Contreras.
He most likely is NOT happy with the outcome of his like, but now the pornstar is now making money off of his single 'like' on Twitter.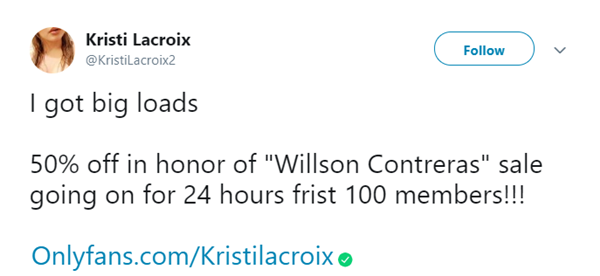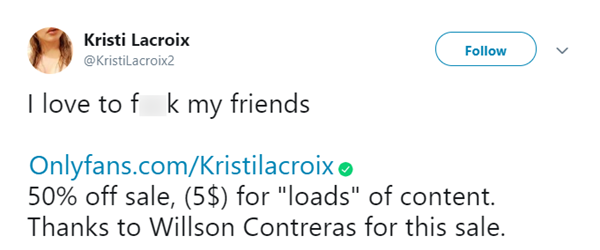 Wow, what people will do to make a dollar.