Jay-Z has disrespected Colin Kaepernick on so many levels its an utter disgust, but did he ever ask Kaep what was the movement really about?
The media came up with their own opinions and deinitions on why Colin Kaepernick was keeling during his days on the field with the San Fracisco 49ers, but no one has really understood what actually sparked the conversation the led to the movement. Well, we have the incident that sparked Kaep's kneeling during the National Anthem and it's way deeper than Jay-Z understands. That is why Kenny Stills BLASTED Jay-Z. Read on…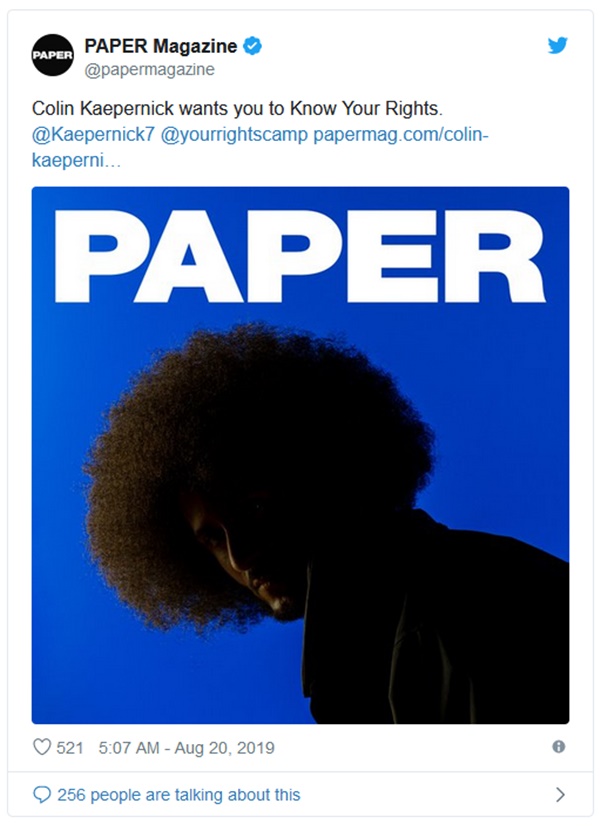 CelebNSports247.com has learned via Colin Kaepernick who spoke with Paper to reveal the incident that sparked his kneeling movement.
Colin Kaepernick has been out of the league since the end of the 2016 campaign, during which he only appeared in 12 games, but started the protesting?
Last week, Kaep recently celebrated the three year anniversary of his movement.
Kaepernick reveals:
Ten months before the then-San Francisco 49ers quarterback took a knee during the playing of "The Star-Spangled Banner" in protest of systemic anti-Blackness and police terrorism, he and his partner, Nessa, devised a plan. The seeds of that plan gave birth to the Know Your Rights Camp (KYRC), a traveling youth-empowerment initiative.

"The discussion happened shortly after the execution of Mario Woods." The murder of the 26-year-old Woods on December 2, 2015 by five San Francisco police officers left Kaepernick with feelings of loss, pain and anger.

Woods' murder coincided with Kaepernick's resolve to put his social analysis into action. "If Colin wasn't reviewing a playbook," recalls Nessa, "he was reading a history book." Week after week, Kaepernick could be found devouring texts on the global struggle for Black freedom and self-determination. His bookshelf was overflowing with titles like The Autobiography of Malcolm X; Women, Race, & Class by Angela Davis and Huey P. Newton's autobiography, Revolutionary Suicide. The texts offered Kaepernick ideas for architecting the camp and its curriculum.
Kaepernick is continuing the efforts of the Black Panther movement of the 60s since there has never been resolved to the ongoing killing of black youth in the United States of America.
The Black Panther's Original Plans:
Among the Panthers' demands were an "education that teaches us our true history and our role in the present-day society" and "an immediate end to police brutality and the murder of Black people.
Colin Kaepernick asks:
That was over 50 years ago. And what has changed? Oscar Grant, Rekia Boyd, Michael Brown, Tamir Rice. What has changed? Laquan McDonald, Sandra Bland, Freddie Gray. The Panthers' demands are still alive today because the police are still killing us today.
That alone is why Jay-Z teaming with the NFL is a money move, and NOT anything to do with Colin Kaepernick's movement.