Former 49ers Dana Stubblefield Guilty of Sexual Assault.
When it comes to screwing up your life, former San Francisco 49ers player Dana Stubblefield has done just that. Read on since Stubblefield could face 15 years to life in prison…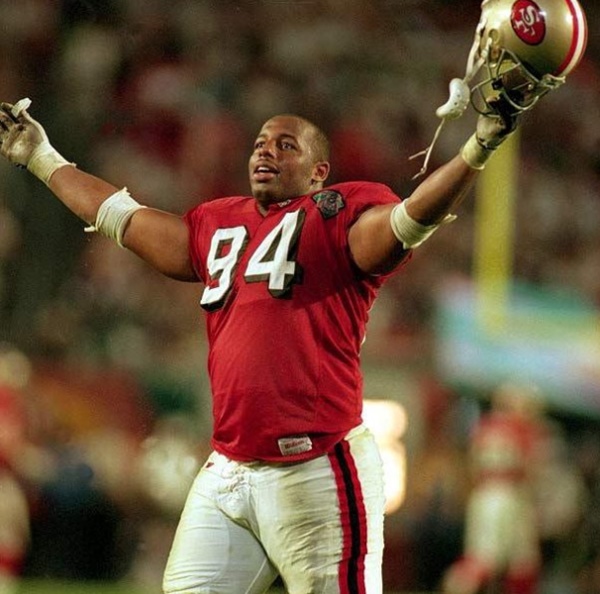 CelebNSports247.com reports that former 49ers player Dana Stubblefield was found guilty of rape by a Santa Clara County jury on Monday.
The court decision comes after a nine-month trial and five years after the woman reported the 2015 sexual assault to police.
Prosecutors said Stubblefield lured the then-31-year-old woman, who has developmental disabilities.
The woman who came to his home thought she was going to be interviewed as a possible babysitter. The incident took place in Morgan Hill, California.
The jury found defensive lineman Stubblefield, 49, guilty of rape by force using a gun, oral copulation by force, and false imprisonment and acquitted him of raping a person incapable of giving consent, the San Francisco Chronicle reported.
His many years in the NFL is now tarnished. It no longer matters that he rewarded the 49ers by leading them with 10.5 sacks, becoming the NFL Defensive Rookie of the Year. Dana recorded 15 sacks and was named 1997's NFL Defensive Player of the Year by The Associated Press.
Sad! #SMH