Larsa Pippen: "Malik Beasley Pursued" While "Married" To Montana Yao!
This week, Malik Beasley apologized to his wife for publically humiliating her and throwing her and his son out of the house to move forward with THOT Larsa Pippen.
View this post on Instagram
Now, CelebnSports247.com has learned that Larsa Pippen is letting it be known that Minnesota Timberwolves Malik Beasley is the one who pursued her.
Since Malik Beasley's public apology to his Montana Yao, Larsa Pippen has been dragged for filth. Montana responded to her ex-baller.
Not only that, but Montana Yao also weighed in on Larsa for cheating with her husband and ruining their marriage.
Yao said took some time to address Pippen over her relationship with Beasley, unloading on the former Real Housewives of Miami star in a heated message that accused her of breaking the 'girl code.'
What 'girl code' they're not friends!
Well, Larsa is trying to set the record straight on who pursued who first. It's doesn't make it right, because Larsa could have said "no bro, you are married," but she didn't.
Pippen has since fired back by releasing Instagram messages showing that it was him that pursued her.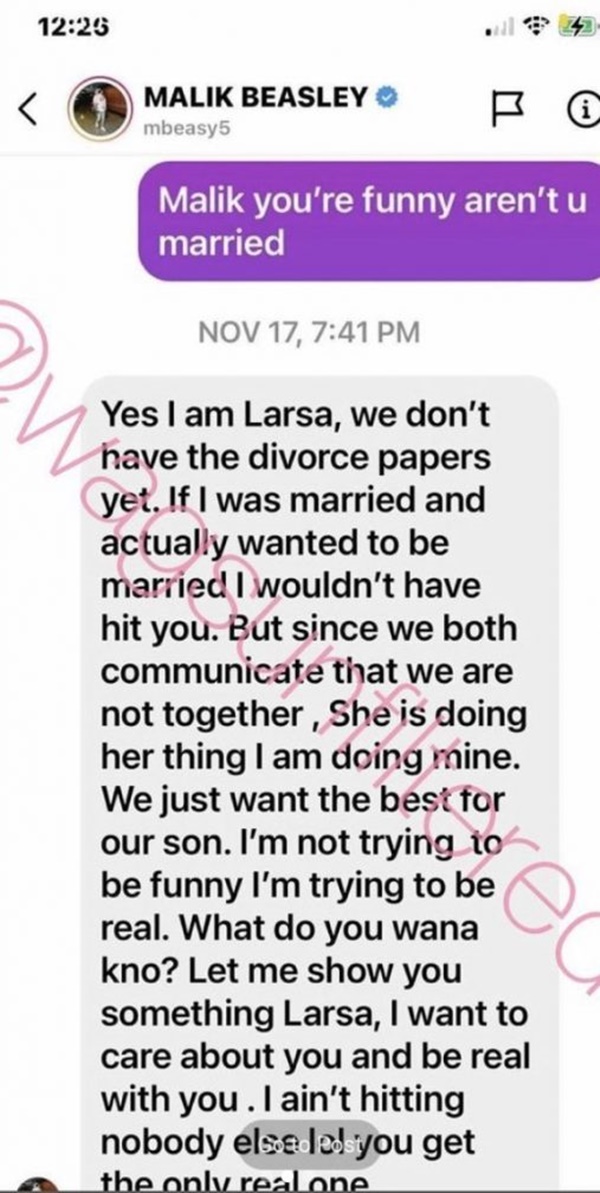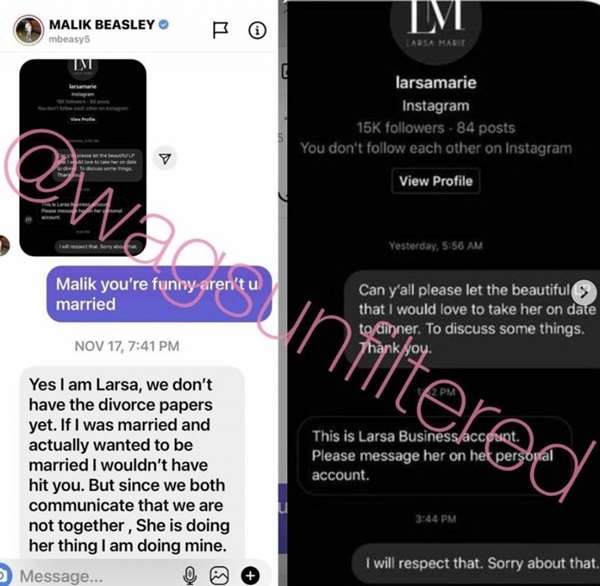 Larsa then gave some "womanly advice" to Yao, adding:
If you ever find another man who wants you for you and not all the free press I'm giving both of you, lock him down. Malik was a clout chaser who pursued me relentlessly before I even knew you existed. And I have all the DM's but then again, he knows that.
She even said that Beasley "cried entirely too much" and called him "cheap."
Pippen's rep confirmed to PEOPLE that the Bravo alum and Beasley called it quits.
A source told PEOPLE:
They're friends and still in communication but are not together…Distance played a role in the breakup.