Montana Yao Responds to Cheating Ex Malik Beasley!
Earlier today (Monday) Malik Beasley took to social media with a lengthy apology to his wife Montana Yao after he publically humiliated her by dating THOT Larsa Pippen.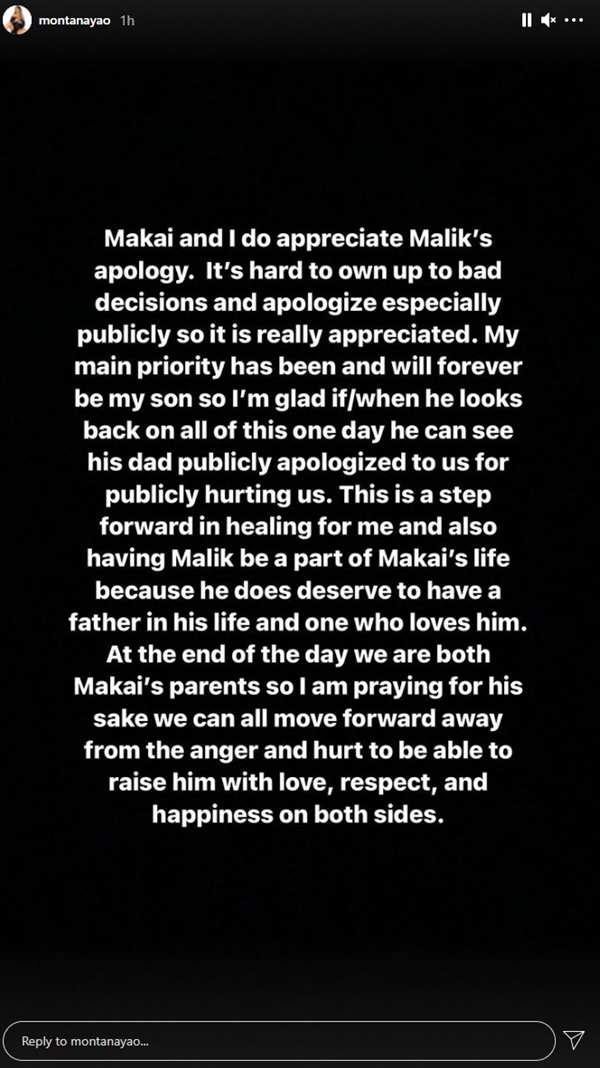 CelebnSports247.com reports that Montana Yao had a few things to say about his attempt to get back in her good graces.
Malik said, "I wanna say sorry for putting you in the situation you were put in the last few months."
The is NOT enough, he needs to do better than that, so here is what Montana had to say about his apology.
Let's not forget that Yao felt "blindsided" by photos of her husband holding hands with 46-year-old Larsa Pippen during a Nov. 23 outing in Miami.
Yao said on Instagram on Monday which has now been removed:
Makai and I do appreciate Malik's apology. It's hard to own up to bad decisions and apologize especially publicly so it is really appreciated.

My main priority has been and will forever be my son so I'm glad if/when he looks back on all of this one day he can see his dad publicly apologized to us for publicly hurting us.

This is a step forward in healing for me and also having Malik be a part of Makai's life because he does deserve to have a father in his life and one who loves him.

At the end of the day, we are both Makai's parents so I am praying for his sake we can all move forward away from the anger and hurt to be able to raise him with love, respect, and happiness on both sides."
Regrets, he's had a few …
Thoughts?