NFL Free Agent Orlando Scandrick Fiance Draya Michele Open-Mouth Kissing Son Sparks Controversy!
Orlando Scandrick Fiance and former Basketball Wives star Draya Michele is open-mouth kissing with her son has social media outraged. Many are asking why would she be kissing her son open-mouth? Read on because people are disgusted. Read on to see Draya Michele Open-Mouth Kissing Son photo…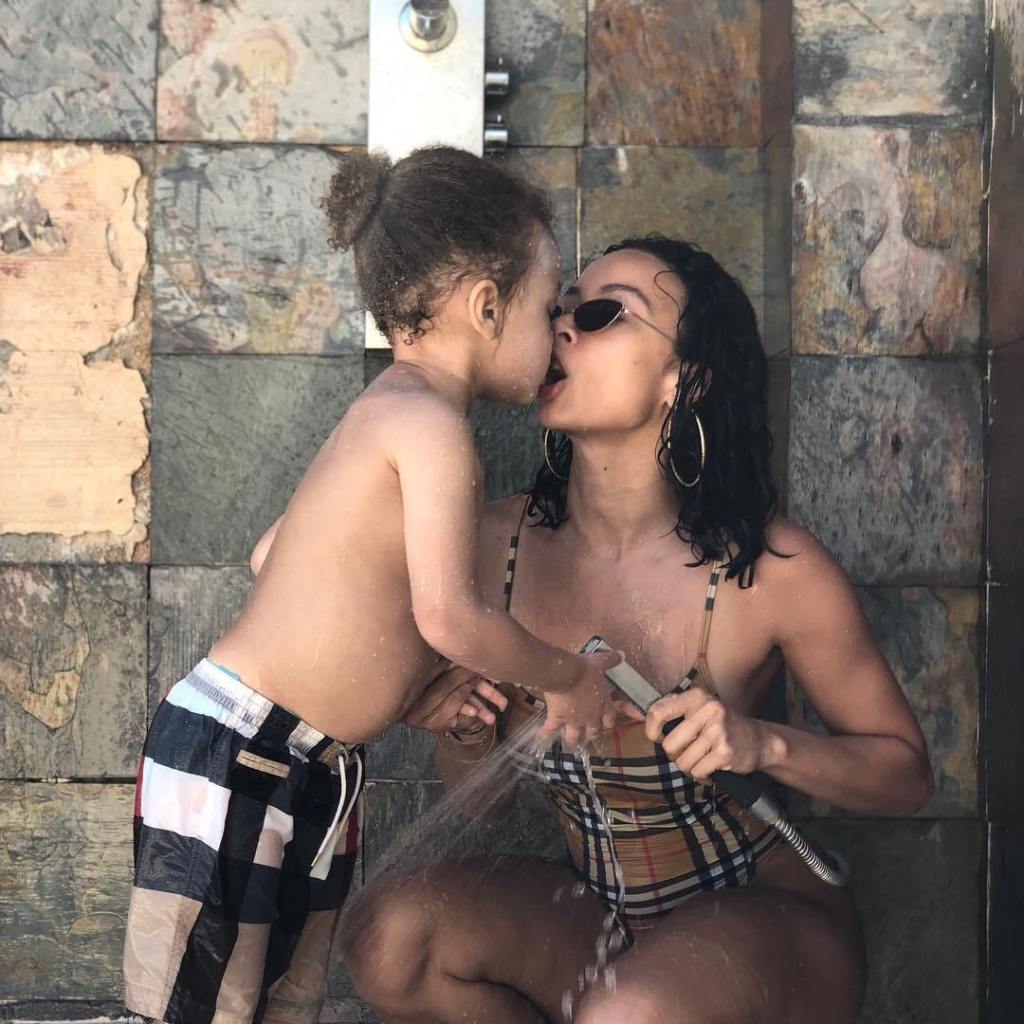 CelebNSports247.com reports that Draya Michele, who got her start in dating Chris Brown in 2009 and then starred on Basketball Wives, just shocked everyone with her latest photo with her son.
Draya Michele Open-Mouth Kissing Son has everyone up in arms!
These days, Draya Michele is the fiance to free agent Orlando Scandrick, 32, who share three kids together, Jru Scandrick, Tatyana Scandrick, and Taylor Scandrick.
The couple has been engaged for a very long time.
In the photo above, Draya is spotted washing off Orlando's son Jru Scandrick while kissing him with an open mouth.
Now, this photo can be taken out of context because she is a mom, and Draya could have been just speaking to her son saying things are ok. Maybe he didn't like the shower, you never know, but the comments have been less than kind.
Draya shared an interesting photo of her and her son Jru Scandrick and fans are disgusted with the controversial pic:
The comments are already going…
Wtf you kissing him like that? ?

That second pic doesn't look right. Look like she ready to get freaky.

The second pic really didn't have to go up.

The open mouth looks a lil off…

Dang as awesome as the first pic is, everyone is going to focus on the second pic?????

If you "disturbed" by the second pic you weird af. Clearly, she was in the middle of giving HER SON a kiss
2nd pic weird AF!