Russell Westbrook is once again the Oklahoma City Thunder's only star.
UPDATE: Sources say Rockets do have interest in a Russell Westbrook deal, but one well-informed source considers deal a "long shot" due to finding fit with Thunder and/or challenges of executing a complicated three-team deal. – via Tim MacMahon
Westbrook watched as James Harden get traded, and Kevin Durant leaves in free agency. Then, Paul George forces his way off the team to play alongside Kawhi Leonard. What does this mean for Russell Westbrook?
Apparently, OKC Thunder star Russell Westbrook wants to be traded as well. Read on since news suggests that a Russell Westbrook possible trade in the works…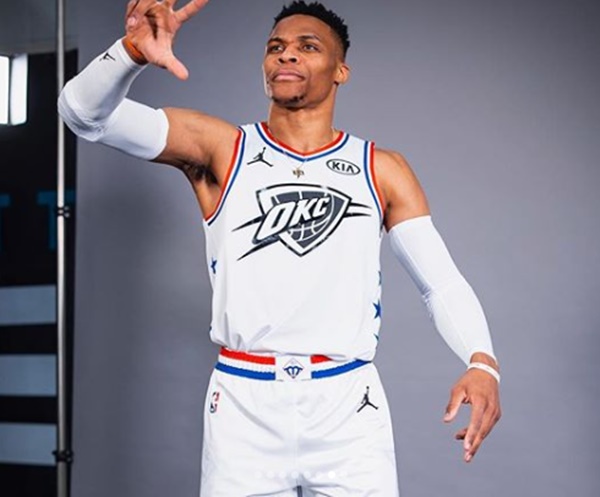 CelebNSports247.com is hearing that the OKC Thunder might be headed into full rebuild mode which means the possibility of trading Russell Westbrook.
ESPN reports this in regards to Russell Westbrook:
Oklahoma City All-Star guard Russell Westbrook and his agent, Thad Foucher, are engaged with Thunder general manager Sam Presti about the next steps of Westbrook's career, including the possibility of a trade before the start of next season, according to league sources.

The two sides have 11 years of history together, and both understand that the time has likely come to explore trade possibilities for Westbrook.

Westbrook has one problem, he has four years and $170 million left on his contract. That alone will prove to be extremely hard to trade him before the upcoming season.
Rerouting Westbrook to other teams won't look at him as a net-positive asset. However, if a possible deal was reached, the Thunder would be lucky to broker a trade that secures appreciable cap relief for Russell.
We will see what happens.