Now, Ayesha Curry is trending on social media following her interview with Jada Pinkett Smith talking about her insecurities on Red Table Talk. Read on for social media reactions because they are hilarious…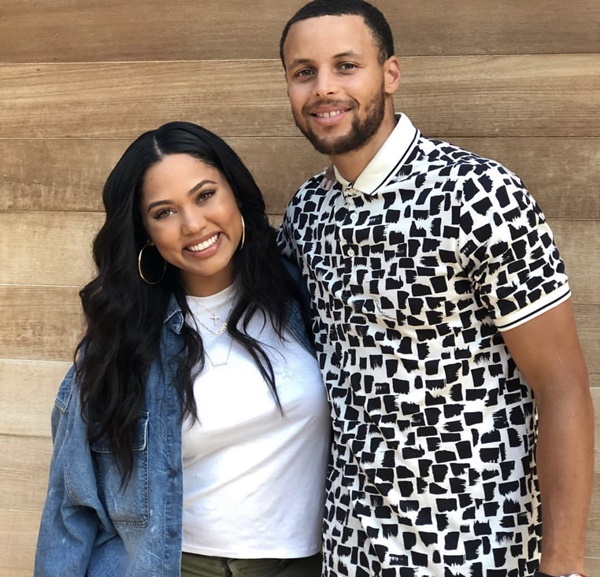 CelebNSports247.com reports that Ayesha Curry, the wife of Golden State Warriors superstar Steph Curry is getting read by social media after opening up about being insecure she may lose Steph to a "groupie."
NBA wife and author Ayesha Curry went viral after her Red Table Talk interview speaking about her insecurities and what's it like being a wife to a superstar athlete who attracts groupies.
She explains:
Something that really bothers me and has given me a sense of insecurity…Yeah, there are all these women throwing themselves.
The mother of three continues, adding the difference in attention when she is welcomed with from men.
But for me, I don't have any of that. I have zero male attention. And I begin to internalize that, like 'Is something wrong with me?' I'm like, 'That's not fair.' I don't want it. But it would be nice to know that someone's looking.
Ayesha's remarks received a bit of backlash on social media and we get it, they're calling her NEEDY!
Take a look at Social Media Reactions:
Ayesha when she goes to a Warriors game and doesn't get cat-called once the whole night pic.twitter.com/CKZGs5iVjy

— Temporary 76ers Fan (@solentos) May 7, 2019
Derek Fisher pulling to Ayesha Curry's restaurant while Steph is playing pic.twitter.com/QZQiypJCEa

— kris (@KrisNationTV) May 7, 2019
Ayesha Curry be like pic.twitter.com/N1eOZ4L18N

— Y0Z0RA (@rbelk_94) May 7, 2019
Ayesha Curry after she walks past a bunch of men and none of them try to holla at her bc they know she is married pic.twitter.com/0KpgRS7756

— JamakeComedy (@Jamake0602) May 7, 2019
Ayesha Curry when Steph invites the fellas over to chill#Ayesha #AyeshaCurry #Steph #StephCurry #RedTableTalk pic.twitter.com/yz0g5fH9A6

— JonJon (@jp_1ofakind91) May 8, 2019
Apparently, only women are understanding why Ayesha Curry is feeling some type of way:
It's human nature to want to feel attractive not only to your partner but in general. It feels good to know your partner knows other ppl find u desirable. The fact that 90% of men don't understand what she's saying is the whole issue. #REDTABLETALK #Ayesha pic.twitter.com/hiuEsCUhu1

— MonzBz ?????? (@Mongyal) May 7, 2019
Idk… #Ayesha said "I don't want (male attention) but it'd be nice to know someone's looking" … even taken into context of the conversation that's kinda skep. ESPECIALLY given the context that your husband is going through his most stressful time of the year. #RedTableTalk

— Ballin on a Budget (@JJ_Futch310) May 7, 2019