Steelers Dwayne Haskins Locks Down Kalabrya With Insane Engagement Ring!
Move over, Patrick Mahomes. Dwayne Haskins just outdid you and every other man out there when it comes to their fiancee's engagement rings. Wait until you see Dwayne Haskins Engagement Ring her bought his future wifey…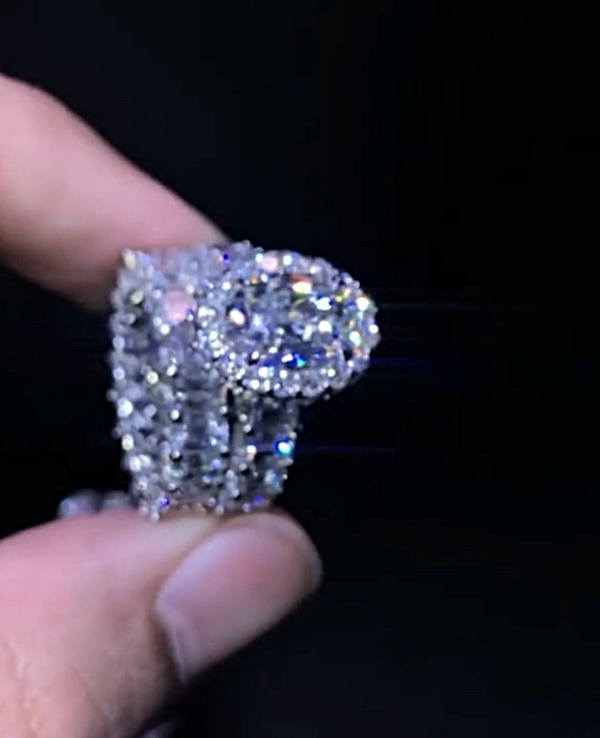 CelebnSports247.com reports that the Pittsburgh Steelers' backup quarterback got down on one knee at TAO restaurant in Las Vegas on Sunday and proposed to his girlfriend, Kalabrya.
And, how could she not say "Yes" to that ring, wait we mean Dwayne Haskins.
That ring is all $$$$$$$$
Haskins sealed the deal by placing this mammoth custom-made ring from Zo Frost on her finger.
View this post on Instagram
Yes, the ring is utterly insane. It is one flashy @ss diamond ring that she should only wear at A-list events. Hopefully, Dwayne got her a dummy version of the ring so she can safely wear it when she is out with friends. Keep the real thing locked in the safe for special occasions.
That ring is easily in the six-figures range. Haskins is currently signed to a one-year, $850,000 contract with the Steelers, following his release from Washington in 2020.
We are hearing via Sportac his career earnings add up to a little over $15.2 million. According to Bugle24 his net worth is $2 million, so it sounds like he's blowing his money.
View this post on Instagram
View this post on Instagram